Cast Off on Croatia Wine Tours on a Luxury Yacht Charter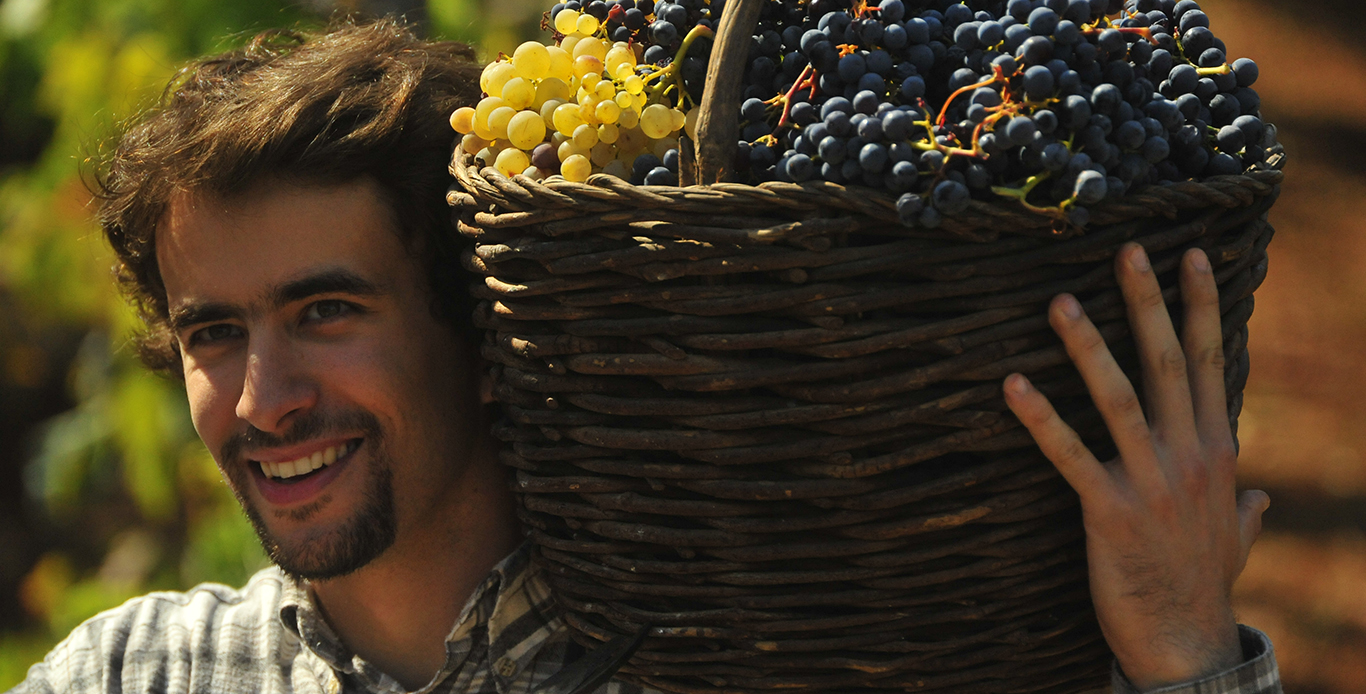 © Ivo Pervan
Cast off on Croatia wine tours on a luxury yacht charter and you'll explore over 4,000 years of wine making history in a land where local families have been producing the drink of the gods for countless generations. Although grand production is still somewhat in its infancy, the quality and history behind the country's wine production are nonetheless impressive. What we love most about Croatia wine tours is that they're a world away from the sleek commercial versions one finds in more famous wine growing regions, granting an exceptionally authentic experience in one of the most charming countries of the Mediterranean.
When it comes to the luxury yacht charter scene, Croatia is emerging as the Mediterranean superstar. With her glamorous UNESCO listed historic towns (only Dubrovnik can dream of giving Venice a run for its gondolas), her stunning and rugged islands, and her gorgeous coastline stretching over 1,000 miles, this is one southern European belle that enjoys quite the attention. Yet of all the things for which Croatia is renowned, wines would have to be the most hidden of surprises. Moreover, the emphasis nowadays is as it was for the Ancient Greeks who settled here all those moons ago.
Organically grown local produce, delectable epicurean treats and fantastic wines produced by passionate families of connoisseurs. Many of the wineries are truly "boutique" and only sell locally and have no need to export. For your sailing and drinking pleasure, we took the liberty of embarking on a breathtaking Croatia wine tour on a luxury yacht charter, in order to find the best of the bunch. Because in all fairness…how on earth would we know where the best drops are if we don't try them?No need to thank us. Really. It was our delightful pleasure.
Senjkovic Winery – Brac Island - Our Favorite of the Croatia Wine Tours
Whenever we scout a new route or new destination, we always endeavor to never play favorites. And each and every time, we fail miserably. Our hands-down favorite of the Croatia wine tours scene is Senjkovic, a gorgeous family-run winery where grapes are swooned to ripen with love, bottles are hand-corked, and the tasting held in an old-school stone and wooden barn that's as charming as the couple who runs the place.
What's amazing about this place is that among the award-winning rosé and their popular Plavac Mali (the main red variety grown along the Dalmatian coast), Saša and Magdalena Senjkovic have remained steadfast in their resolution to make quality wine rather than quantity wines. Traditional, romantic and very bohemian, Senjkovic is tucked right in the heart of a charming little village merely a 10-minute drive from the northern coastal town of Supetar on Brac. If you have time for only one Croatian wine tour, make it this one! Be sure and book a table to enjoy a multi-course wine tasting lunch.
Other Not to Be Missed Croatia Wine Tour Wineries
Tomic Winery – Hvar Island. Tomic Winery is hidden a world away from the tourist crowds of busy downtown Hvar. In terms of size, this is one of the biggest winemakers in Croatia, producing about 130,000 bottles a year. Tomic strives for a marriage of tradition and modernity while still paying homage to ancestors who have been cultivating indigenous grapes here for centuries. Their winery is likewise a blend of old and new, of polished décor and a home-like ambiance; ancient barrels and contemporary shelves. The wine tours at Tomic are exceptional and if you want to learn the intricate wine-making process in this old world then you'd find no better place. Let the Tomic masters pair mouthwatering meals of local specialties with the best red, white, and rosé drops, and polish off your dessert with a glass of their incredible prošek.
HORA Winery – Hvar Island On this island drenched in over 2,000 years of winemaking traditions, you'll also find HORA, another gorgeous family-run business harvesting grapes, olives and a collection of delicious organic vegetables. Sample their home-made Dalmatian specialties (the cheeses, olive oils, marinated fish and grilled peppers are reason enough to sail to Croatia, we assure you) as you sip their Bogdanuša (a grape variety that is only grown on Hvar), the ever-popular Prošip, and a mightyRosé made from Plavac Mali.
St Hills Winery – Peljesac Peninsula One of the bigger names along the Peljesac Peninsula, half way between Split and Dubrovnik, St Hills export their prime wines abroad and even employ a French expert to produce one of the best Chardonnays in the region, along with several varieties of the revered local reds. Their fabulous wine tasting degustation lunch is an absolute highlight and served in the winery's own restaurant, which is a very popular lunch spot along the coast. A superb fine dining experience in pristine natural surroundings, coupled with an utterly addictive rosé. Croatia yacht charter perfection, you say? We couldn't agree more!
Korta Katerina – Peljesac Peninsula Korta Katerina may be a relative newcomer to the Croatian wine tour scene, but it's certainly not a slow-comer. In just a few short years, KK has already bagged quite a few awards for their Plavac Mali and KK Posip, a beautifully refreshing white. Set up along the pristine stretch of beach in Orebic, the winery's headquarters is an old hotel which has just been restored. A thorough tour of the facilities, startling views from the terrace and a taste of some of Croatia's best rated wines are about the best reason to get off your Croatia luxury yacht for just a few hours.
Bire Winery – Korčula Island The gorgeous setting and welcoming hosts make this Korčula's premier wine tasting spot. Not only do you get chance for picturesque photos at Bire – the views are simply breathtaking - but you'll also sample about 5 of their best drops. Over a light degustation lunch, you'll realize that the family's passion for their produce, and their island, is insanely contagious. Bire is one of the best up and coming wineries in the region, so head here fast before the hordes discover this little corner of Croatian paradise.
Croatia is the only place in the world where you can, quite literally, sail right up to a beautiful vineyard. For lovers of good wine and superb sailing, life just doesn't get much better than that. Combining Croatia wine tours with luxury yacht charters is a seamless endeavor: there are over 800 wineries countrywide, growing over 60 local grape varieties, and boasting an equal amount of appellations.
And if you haven't had enough of Croatia wines (probably no such thing) then knock yourself out with this great Guide to Croatia's Wine Country. And when you're all set to go, let us here at Ocean Getaways plan an unforgettable Croatia wine tour on your luxury yacht charter journey. We'll be here waiting for you… glass in hand. Živjeli! Cheers!
Photos courtesy of Ivo Pervon, Mario Romulic and Croatia National Tourist Board