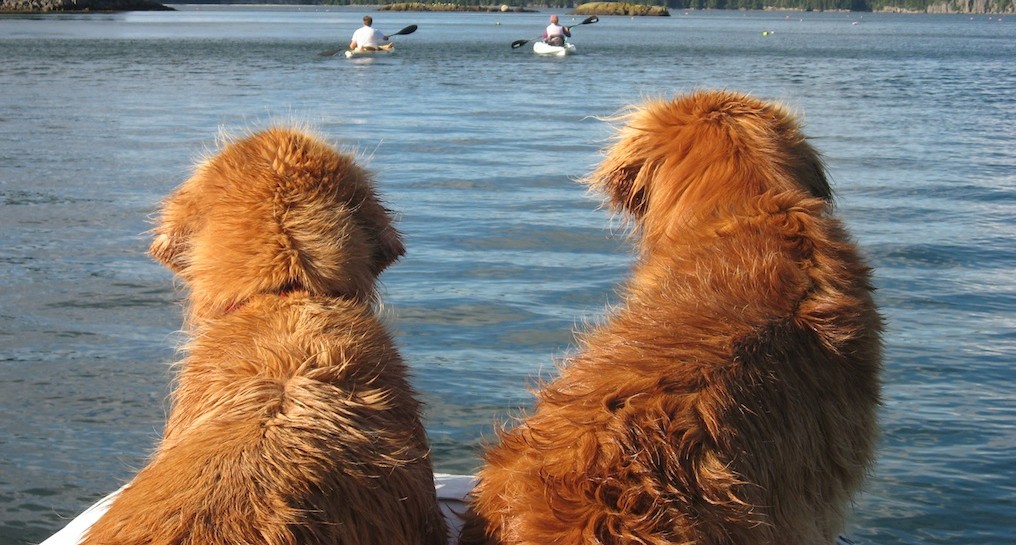 How Hard Is It to Bring a Pet on a BVI Vacation?
Gone are the days of long quarantines to get your pets into the BVI on vacation. The
 Pet Import procedures 
in the British Virgin Islands (BVI) are fairly straightforward.  If you cover all of their requirements in advance, the process of clearing your pet it should be quick and easy. The BVI is rabies free so they are diligent about ensuring that your pet is as well.  They also require a variety of tests that are outlined on the application form.  You will need to get a health certificate that is endorsed by an official Government vet of the state/country that you live in.  That is the most important detail that you need to know.  Your own vet can do the exam and provide the health certificate, but it must be approved by a government vet with an official seal.  So the USDA in the United States or the Canadian Food Inspection Agency in Canada. The 
Application Form
 takes 2 business days to process so be sure and allow ample time.  All of this can be done via e-mail.  You will be issued a permit - you then must travel with this permit as well as all of the original documents.  Do not worry about sending in the $10 fee - they will collect it from you when you get there. You will need to tell them when and where you are arriving in the BVI.  If by plane, a veterinary official will meet you at the airport.  If by sea, then the vet will meet you at your port of entry - West End, for example. The vet will examine the pet, review the original paperwork, and collect the $10 fee. Voila.  Fido has entered Nature's Secret Paradise!
Some Tips for Bringing Your Pet on a BVI Vacation
1. If you are coming from the U.S. and traveling through the USVI en route to the BVI, there are no pet entry requirements for the USVI.  Your airline will, however, request a copy of your health certificate. 2. Check with your airline regarding their rules about pets; if you have a dog that has to fly with the cargo, consider the Caribbean heat on the tarmacs.. most airlines prohibit dogs in cargo during hot months. 3. Your traveling to the land of "No Shirts, No Shoes, No Problems" so you won't see many "No Pets Allowed" signs. Of course, they are not allowed on the beaches of high-end resorts like Little Dix or Peter Island, but you'll see dogs frolicking in the sand in White Bay, Jost Van Dyke or snoozing under a bar stool in Cane Garden Bay. 4. Most important - scoop the poop so paradise keeps welcoming pooches. For more information, contact bvigov_vet@gov.vg The best way to experience the BVI is by charter yacht -
learn how you can cast off