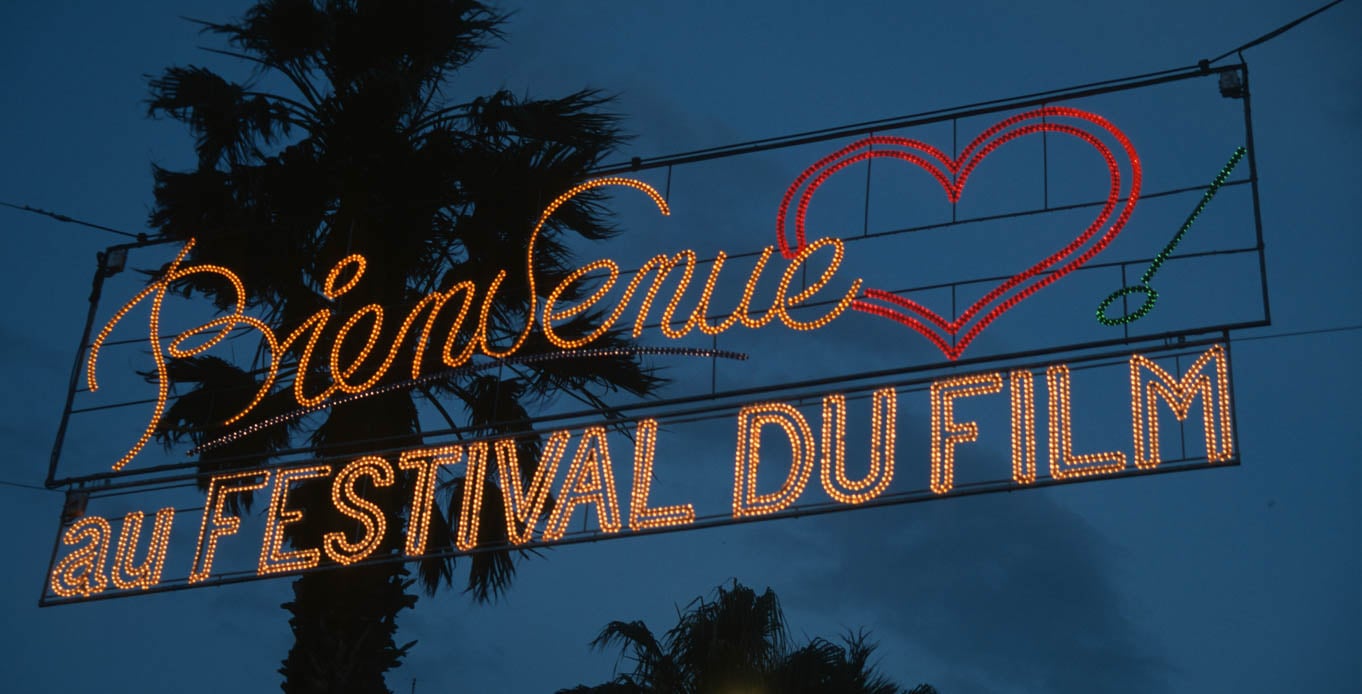 Cannes Film Festival yacht charters are the creme de la creme of the alluring French Riviera. Every year in Spring, the eyes of the world turn to this spectacular piece of the coast as the world's most glamorous cinema celebrities converge to be honored and celebrate. The 72nd edition of this global event will take place between May 14 and 25 in 2019, and is tipped to attract the largest collection of luxury yachts in the world. For many, the Cannes Film Festival simply wouldn't be the same without the fabulous array of out-of-this-world vessels, with the two being interlinked ever since the festival's inception in 1946.
Honored guests aboard 2019 Cannes Film Festival yacht charters will enjoy an unrivaled front-row seat, with the city's beautiful port being just a few steps away from the Palais des Festivals, the hub of all the exhilarating red-carpet action. For exceptional access to festival events and undoubtedly the best celebrity-spotting location of all, you simply can't sail past a Cannes Film Festival yacht charter. The most luxurious private yachts, in the most glamorous yachting destination, at the absolute best time of year.
Luxury Private Yacht Charters – Bringing the Cannes Film Festival to Life

As always, we represent only the best luxury yachts in the business for the 2018 Cannes Film Festival, as for all our charters, anywhere in the world. When you hop aboard one of our yachts in Cannes this May, you'll feel like the true star of the show. Our Captains and their amazing crew go to every effort to ensure all guests feel welcomed and infinitely pampered. Your private chef will entice your taste buds with gastronomic delights at every meal, and your chosen yacht's amenities and toys offering a world of fun and exhilarating options.
Hold private dinner parties aboard your luxury yacht and entertain dear friends and family and sip cocktails at aft deck as you watch the star-studded parade. And with Cannes' fabulous attraction merely steps away from the passerelle, your onshore entertainment is guaranteed. From morning shopping sprees in the city's gorgeous boutiques to evenings spent rubbing shoulders with the rich and fabulous in the glitzy Cannes Casino. With a Cannes Film festival luxury yacht charter, the possibilities are endless.
The Best 2019 Cannes Film Festival Yachts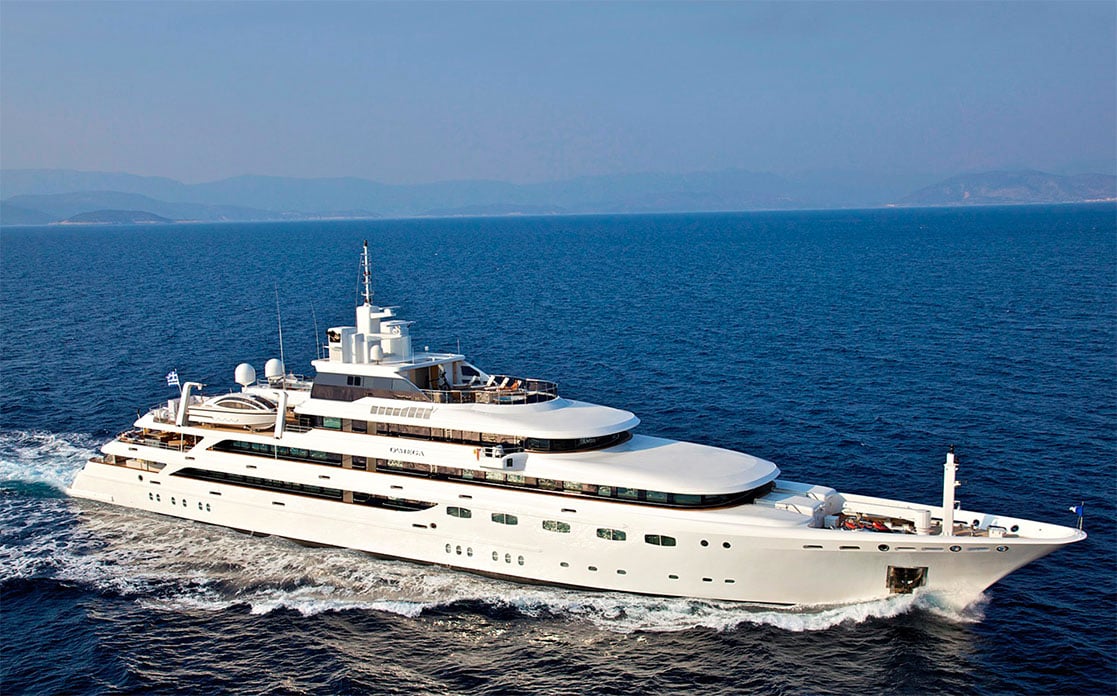 Here are some of the beauties available for charter through Ocean Getaways:
O'MEGA – Corporate and milestone event charters aboard this sensational 271' grand dame of the seas will ensure that you – and O'MEGA – will be the biggest head turners at Cannes. This stunning megayacht sleeps 30 guests in 15 suites and can accommodate 70 guests for sumptuous sit-down dinners and up to 250 for cocktail parties. An on-deck Jacuzzi, excellent swim platform and a multitude of outdoor and indoor dining and relaxing spaces, ensure the O'MEGA offer MEGA fun and MEGA glamour.
Nero – At 297' in length, Nero is slightly bigger than O'MEGA yet accomodates 12 guests in 7 suites. You can imagine, then, the kind of spacious comfort you'll enjoy aboard. Recently refurbished and still boasting that fabulous 'Corsair' look for which she has always been revered, Nero is a modern pirate of the seas, having already amassed an impressive number of awards for her unique design and world-class amenities. Nero – the largest classic motor yacht in the world – will welcome up to 100 guests aboard for unforgettable 2018 Cannes Film Festival parties.
Quaranta – For smaller and more intimate charter events, Quaranta is simply ideal. The clever use of space and avant-garde design means this 111' superyacht boasts the same spaciousness as much larger yachts. The extensive fitting of large panoramic windows means you never miss a minute of the Cannes action. Which is just as well, considering you'll no doubt want to spend all your time onboard. Quaranta sleeps 12 guests in 6 suites and her brilliant crew can put on a gorgeous soiree for up to 40 guests.
The Best of The French Riviera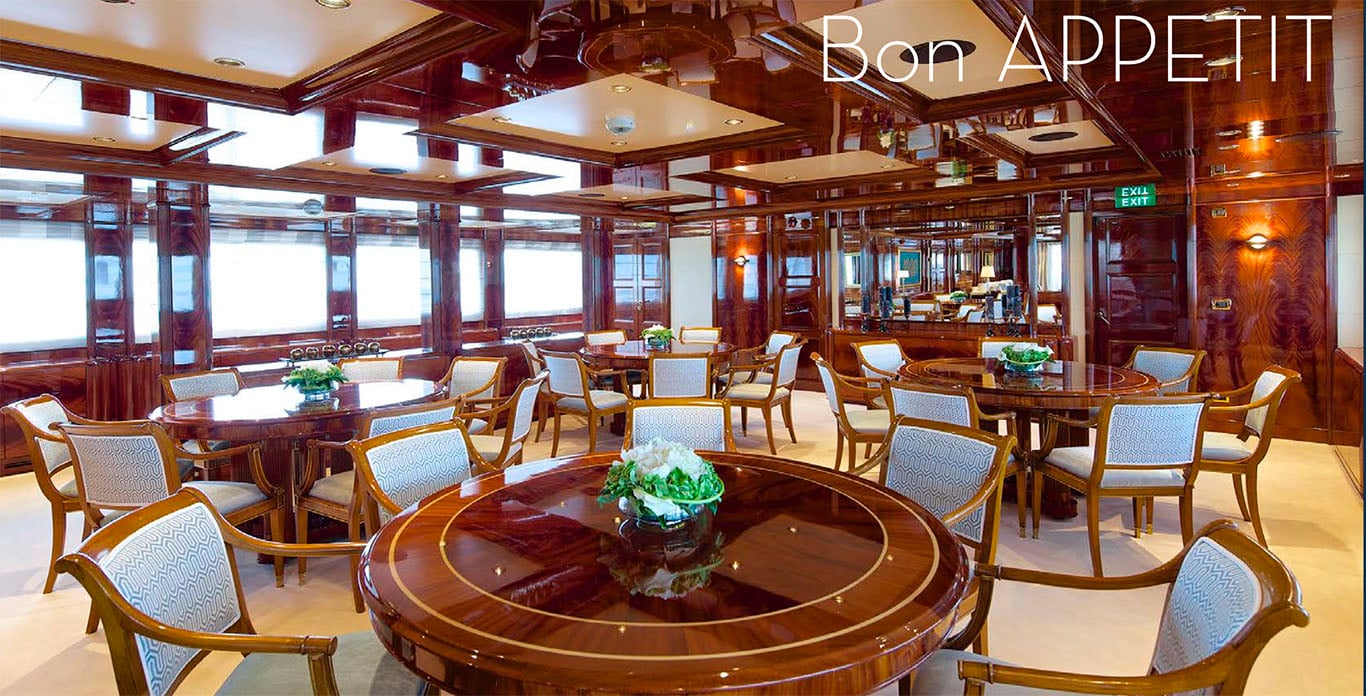 Far be it for us to say that the Cannes Film Festival is not reason alone to indulge in a French Riviera luxury yacht charter, but this is one of the world's most coveted and popular yacht charter destinations, and neglecting all of its incredible highlights would be a travesty! Stretching for more than 70 miles, the French Riviera is renowned for being the most glamorous destination in the world and has been for over 50 years. Boasting such illustrious ports of call as Monaco, Nice, and St Tropez, this Mediterranean treasure is an absolute delight of attractions. Not only glitzy ones, of course, but also cultural and historical ones, not to mention, outstandingly beautiful natural ones. From enticing 12-century castles to impossibly charming historic old town dating hundreds of years, divine winemaking regions, private helicopter sightseeing tours, sensational seafood feasts and rewarding snorkeling in protected, marine life-enriched marine reserves.
A comprehensive array of attractions for guests of all ages and diverging likes, there's something here to tickle everyone's yachting fancy. The French Riviera may well be brought into the spotlights with the Cannes Film Festival every year but the fact is, this is one of the world's most astonishing yacht charter destinations. Don't miss any of it. Dreaming of attending the 2019 Cannes Film Festival aboard a luxury yacht? Now's your chance to secure your berth and opulent home at sea for two amazing weeks in the French Riviera. Places are limited and, this being one of the most coveted yachting events in the world every year, our superb charter yachts are going fast. Contact us for a comprehensive list of available luxury yachts for the 2019 Cannes Film Festival on the French Riviera.