Go Fast Open Yacht Charters
Think sports car - a Ferrari on the water, these super fast yachts are designed to travel at exhilarating speeds without compromising the expected onboard luxuries a of a superyacht charter. Think charter yacht on steroids for an unbridled day on the water. You can cover a huge cruising ground in a very short period of time. Think breakfast in St. Tropez, lunch in Cannes and tossing the dice at the Monaco casinos all in one day! Or if barely touching a destination is not what you had in mind, think about an exhilarating full throttle time at sea punctuated by long, lazy days in your port of choice.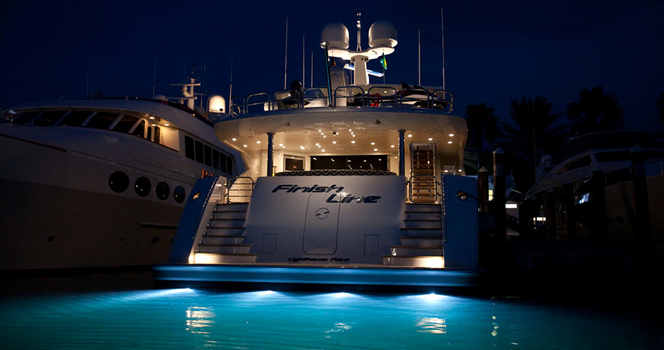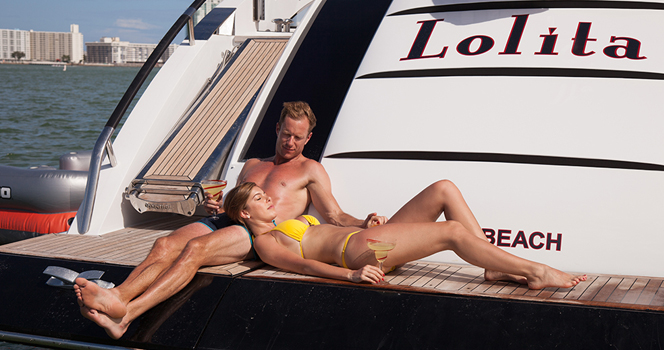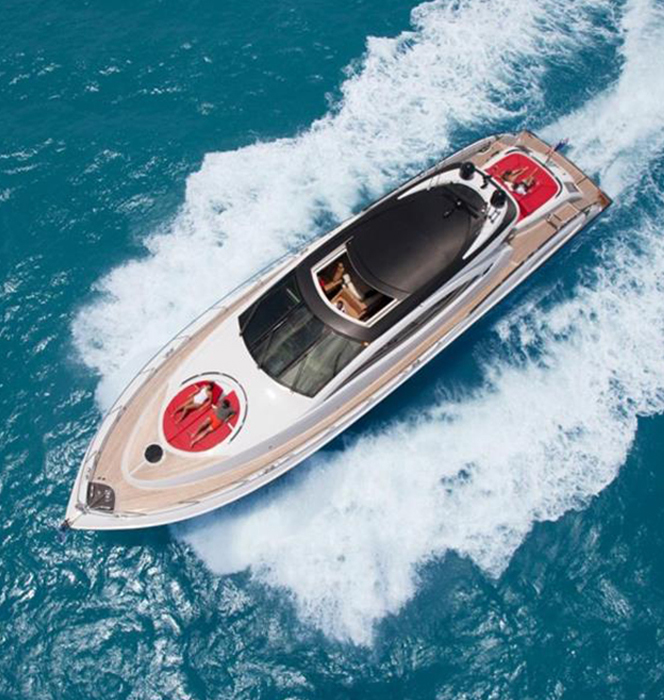 © Jim Raycroft
Now there is a slight trade off for all this testosterone. The quest for speed, efficiency and lightness results in a yacht that may have less interior volume and deckspace than the tamer superyachts. Your fuel bill will also be higher, but you can always throttle back and conserve on consumption saving the full monty for a special occasion or a sheer joy ride.
The destinations where you'll find most of these go fast yachts is the Mediterranean especially France, Corsica and Sardinia, the Amalfi coast of Italy, Sicily and Greece. The manufacturer names that dominate the scene include Sunseeker, Ferretti, Mangusta, Leopard, and Baglietto to name but a few.

© Jim Raycroft
So how fast is fast? The 90' Pershing, Solaris, tops it off at a sonic 46 knots with a cruising speed through the Greek islands of 33 knots. Moonraker, 163' 2014 Mangusta, cruises the Bahamas at 30 knots with top speeds of 40 knots. Chartering from Montenagro to Split, Croatia is a hasty itinerary on the 2014 95' Ferretti, Aleksandra I.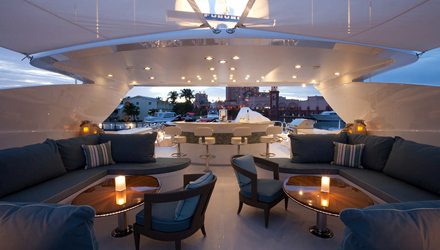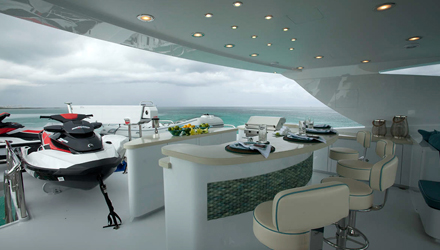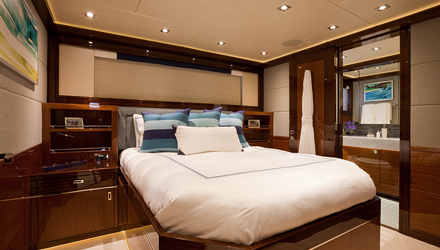 © Jim Raycroft