Navilux Croatia Yacht Charter - Ultra-luxe
Croatia's first superyacht the Navilux is the 122-foot dream child of a man with a vision. Eugen Ercegovic's wish was to build a yacht modeled after the world-famous, Italian-built Perrini Navis; one he finally fulfilled in 2011. Everything about this grand dame of the seas is wonderful, most of all the amazing family love that oozes from her every nook and cranny. Chartered by the Ercegovic family, with dad at the helm, son and daughter on board and mom to organize on-shore activities, the Navilux is one of the unique Croatian yacht charters you could have the privilege of sailing.
Navilux - Supersized Luxury and Comfort
With six very spacious cabins to accommodate 12 guests, a Navilux Croatia yacht charter offers a very luxurious yet intimate superyacht experience. Everything aboard is supersized, gifting one of the most comfortable charter trips we've ever experienced. With attention to detail an obvious credo, the décor is an understated luxury, with comfortable furnishings, plush interiors, soft robes, and stunning bedding providing cozy comfort at every turn.
The spaciousness of Navilux extends outdoors, with aft deck and outdoor terraces providing shade for dining and relaxing, and plenty of sun loungers for sun soaking. Each superb cabin comes complete with interphone, air-con and state-of-the-art TV and audio equipment. In-cabin service, including complimentary massages, are all included in the stellar service. A Jacuzzi at the bow is that delectable cherry atop a stunningly delicious cake. The Navilux can reach speeds of up to 12.5 knots. She carries a variety of water toys, including a 20-foot tender, jet skis, water skis, kayaks and banana boats, as well as snorkeling equipment and a bevy of inflatable toys. Cribs and bed rails for children are also available upon request.
The Navilux Croatia Yacht Charter Yachting Experience
What sets a Navilux Croatia yacht charter apart from all others is the exceptional personalized service. Aboard you'll meet the builder/owner/captain, a passionate man who has created an oasis for your family, and his, to enjoy. When you sail the stunning Croatian coast with Navilux you'll get an insider's perspective at every port. You'll get insight into the culture and the interesting history that has shaped this gorgeous Mediterranean country.
Plus, your delectable meals will be prepared by a famous local chef, who uses the family farm's olive oil in his cooking. His incredible delight is worth the charter alone! With an 8-person crew of attentive, local and professional experts, a Navilux yacht charter vacation brings you the very best of Croatia.
Navilux - Croatia Yacht Charter Destinations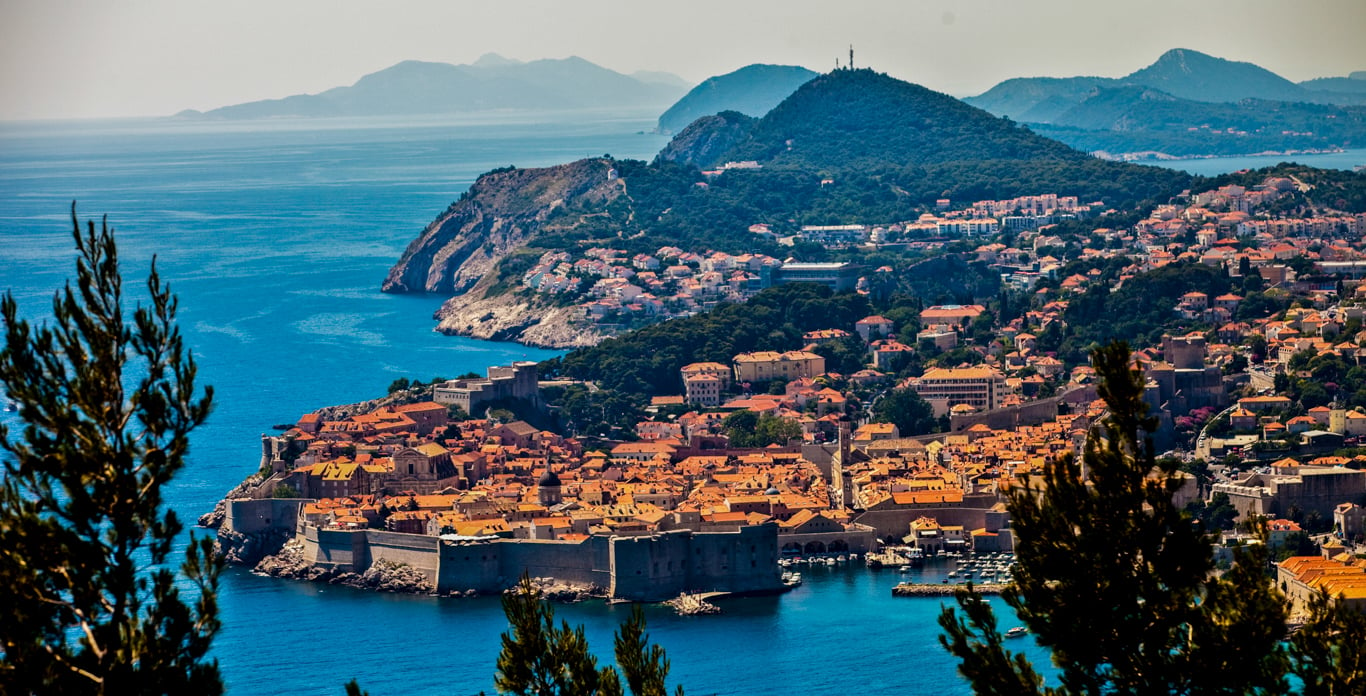 Croatia is one of the most coveted yacht charter destinations in the Mediterranean and a relative newcomer to the well-trodden sailing path. Tucked on the eastern side of the Adriatic, the renowned pristine side of the Med, Croatia offers a wealth of attractions, from her walled medieval old towns to her rosemary and olive covered hills, her dramatic rocky coastlines and her wonderfully pristine seas. Hundreds of islands make up the Dalmatian Coast, each one offering a unique sailing experience. Yet what makes Croatia so endearing is her culture, her people, her warmth, and hospitality.
Not to mention her incredibly delicious food. If there's one thing you want to be, when you sail in Croatia, is insatiable. Mediterranean cuisine is divine at best, but in Croatia, you savor the best of the sea, and the mountains, all in one. If you don't come home addicted to strukli, a Moorish cheese, and creampie, then you simply didn't try hard enough! Croatia is also known for its wine tours. Croatia is a spellbinding yacht charter destination for anyone who loves sapphire seas and easy access to enticing historical and cultural attractions. And on a Navilux Croatia yacht charter voyage, that's precisely what you'll get.
Sneak a peek at a Navilux Croatia yacht charter itinerary Rates start at €42,000 per week plus expenses for up to 12 guests
Want to spend less money? Take a look at Alba with rates starting at €14,000/week plus expenses
Search for other Croatia Yacht Charters