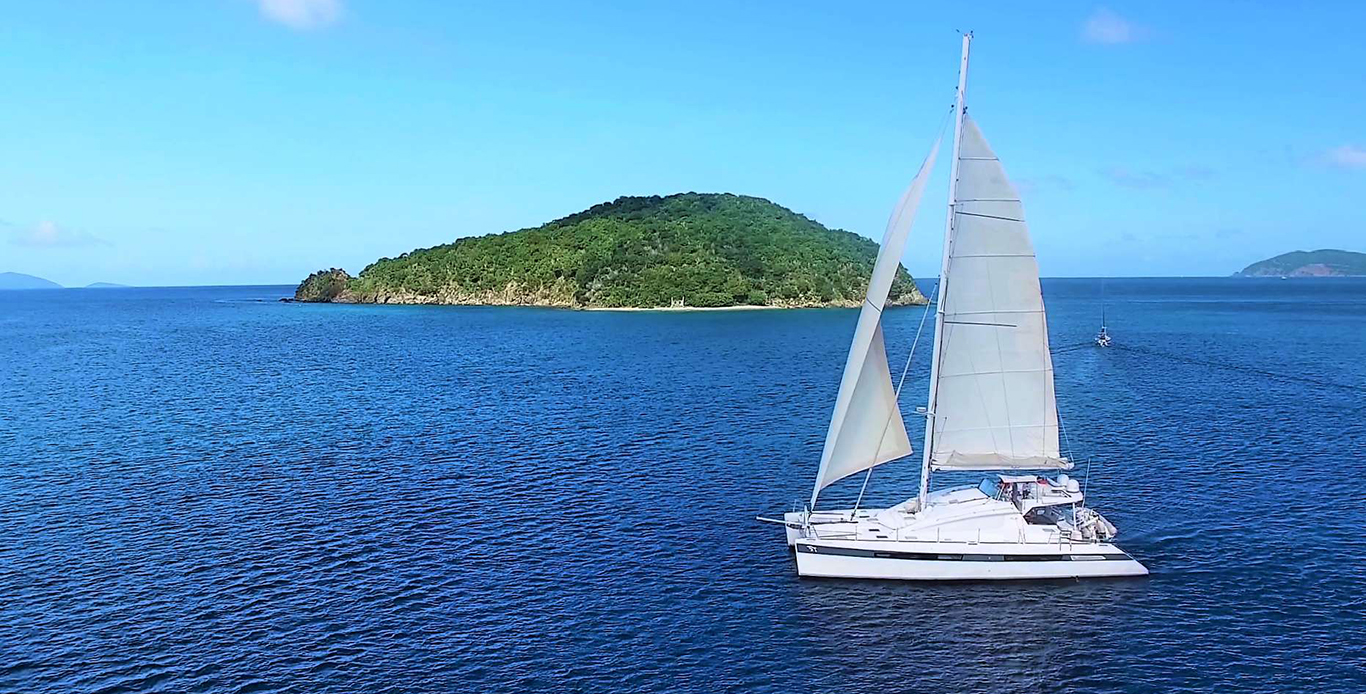 Veteran Crew Rich and Lisa Take the Helm (and Galley) of Luar
So when the owner of the St. Thomas catamaran charter yacht 
"Luar"
called for a reference for Rich Cassarino and Lisa Pratt, we shouted, "hire them yesterday"!  Why?  They are one of our TOP TEN favorite St. Thomas catamaran charter crews. We have not only had many repeat clients with them, we have also sailed with them as charter guests and hired them to assist me with my corporate groups. Some of you may remember them from Priorities, Zingara, or Sabore.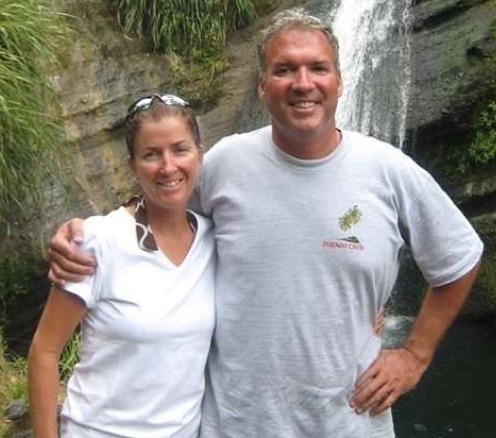 They are a well-oiled machine that makes great charters happen without a fuss - they make it look easy.  They will treat Luar as though it is their own which means that it will be meticulous.  They are kind, attentive, hard-working, and the epitome of professionalism.   Clients fall in love with them.  You will as well.
Lisa is witty, endearing, and always has a sparkle in her eye. They are both so even-keeled, so loving, so passionate about what they do for a living.
Rich is a culinary graduate of Johnson and Wales and ran an award-winning restaurant in Providence, RI trendy Italian district.  He makes cooking look so easy.  His food is varied, creative, and beautifully presented.  When were onboard, he would present afternoon treats or early evening nibbles at just the right moment.  He seems to have a sixth sense for people's tastes and timing.  You can count on fine dining with him.
This lovely 61-foot Privilege with a sun-splashed flybridge deck shimmers with comfort and joy.  The master king cabin with a walk-around berth, seating area, desk and en-suite bath is bright and airy.  Two queen cabins with private baths complete the guest accommodations for six guests.  Of course, with its bevy of toys, you won't be spending much time in the cabins. Luar has a full complement of water toys - water skis, 2 paddle boards, a wakeboard, 2-person kayak, fishing rods, snorkel gear, and of course. some floating mats for those lazy afternoons of sipping wine as you float off the beach. $25,000/week for six guests during the regular season;
still available for Christmas and New Years for $27,500
Search for more St. Thomas catamaran charter yachts