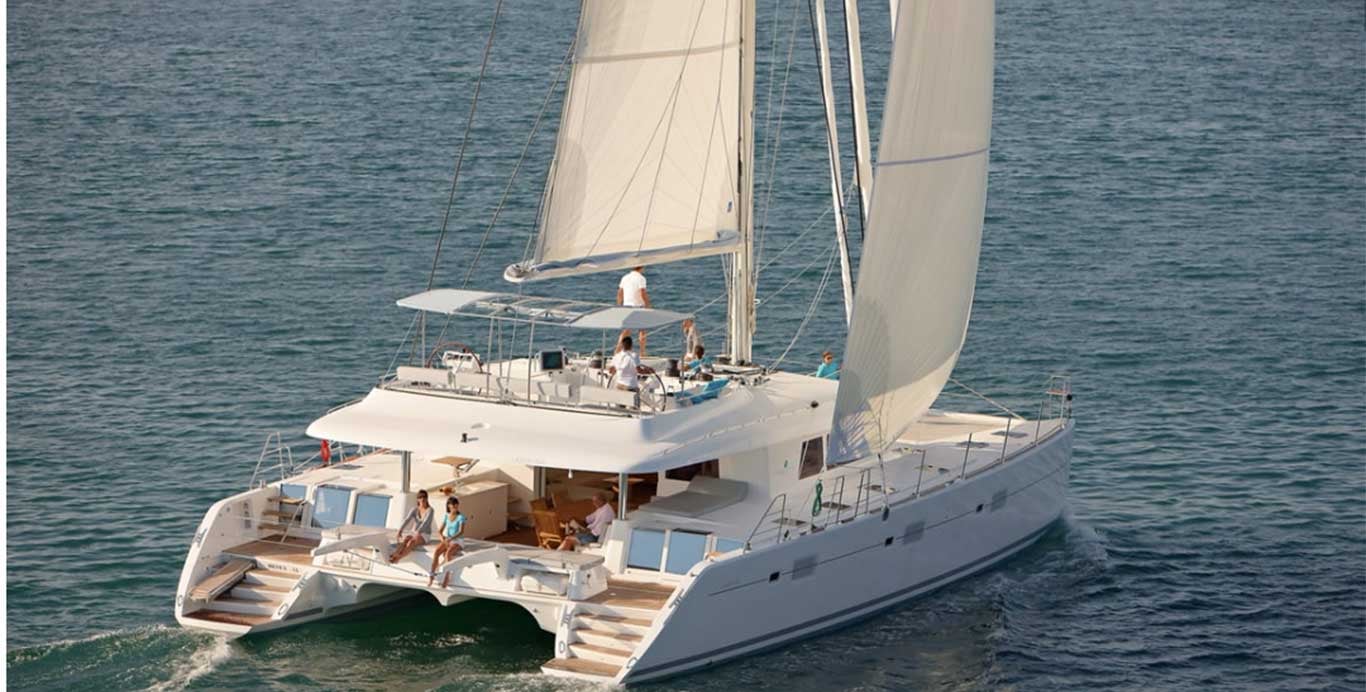 Best BVI Catamaran Charter Awarded to Foxy Lady
"Foxy Lady" , a Lagoon 62, just won the Best BVI Catamaran Charter Yacht and Crew at the recent BVI Charter Yacht Show. Ocean Getaways own personal take on the matter is that the crew stole the show, and they quickly earned a spot on our Top Ten Virgin Islands Catamaran Crew List
.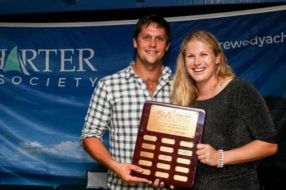 Zest for life, enthusiasm, witty, professional, hard-working, playful, attentive, flexible, knowledgeable, heartfelt, humble, and grand - those are a few of our favorite things about them. They are what we call the quintessential charter crew.
5-star Service on This Best BVI Catamaran Charter
Hailing from a superyacht background with its demanding service criteria, the service level on Foxy Lady is 5-star. The fun quotient is even higher. Our President, Trish Cronan, said that one of the highlights of the BVI show was her time spent on Foxy Lady. "It was an hour filled with mischief and laughter, stories spilling from our mouths, secrets shared. Just the kind of conversation that lifts up your day. A conversation that you can re-capture a year later with the wink of an eye".
So here's some distinctions to point out about what makes Foxy Lady and her crew the best BVI catamaran charter in the crowded field of Lagoon 62s.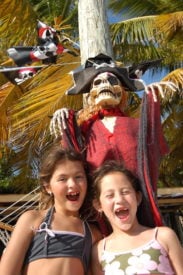 Proactive and engaging with kids - the crew sets up all sorts of kids' adventures - pirate treasure hunts, scavenger hunts, hide and go seek, educational activities and creative games
The crew doesn't just point you in the right direction - they take you there!
16' tender with a 70 hp tender - get places fast and carries the whole group at once
All the "usual suspects" in toys plus a floating trampoline and a full screen projector for movie nights
A la carte breakfast menu - order whatever you want - everyone does not have to eat the same thing
Games nights, stargazing nights, and themed nights for adults and children.
Romantic after dinner set up on the Sky Lounge, with fluffy blankets, pillows, soft music and lots of lanterns.
Love to fish? Guaranteed to catch (and release) a fish at night after dinner.
Enjoy a charter first - night swim with tarpons and stingrays attracted by Foxy Lady's underwater lights.
Upgraded wines and spirits
The Lagoon 62 is our favorite catamaran charter design as it is so well laid out for charter.
"Foxy Lady" accommodates 8 guests in four spacious air-conditioned double cabins each with its own separate head and shower. Each cabin has large hull windows so that you can enjoy your surroundings from every part of the boat. The spacious salon with its panoramic views is a great spot for a night at the movies. Foxy Lady keeps you entertained and "in touch" with Apple TV, satellite TV, and WIFI internet. The new Sonos music system is perfect for listening to all of your favorite tunes.
The flybridge deck above is the center of action underway. It's also the premier spot for sundowners and winding down at the end of a action-packed day.
"This is our 5th time chartering and both Jason and Kate were hands down our favorite crew! This is the top captain and chef we have ever had on our private charters. They were both attentive to what we wanted to do while taking into account the conditions of that day".
Best BVI Catamaran Charter Rates: $33,000/wk/8 guests; $31,000/wk/6 guests. Still available for Christmas 2018 at the holiday rate of $38,000.
Search for the BVI Best Catamaran Charter Yachts