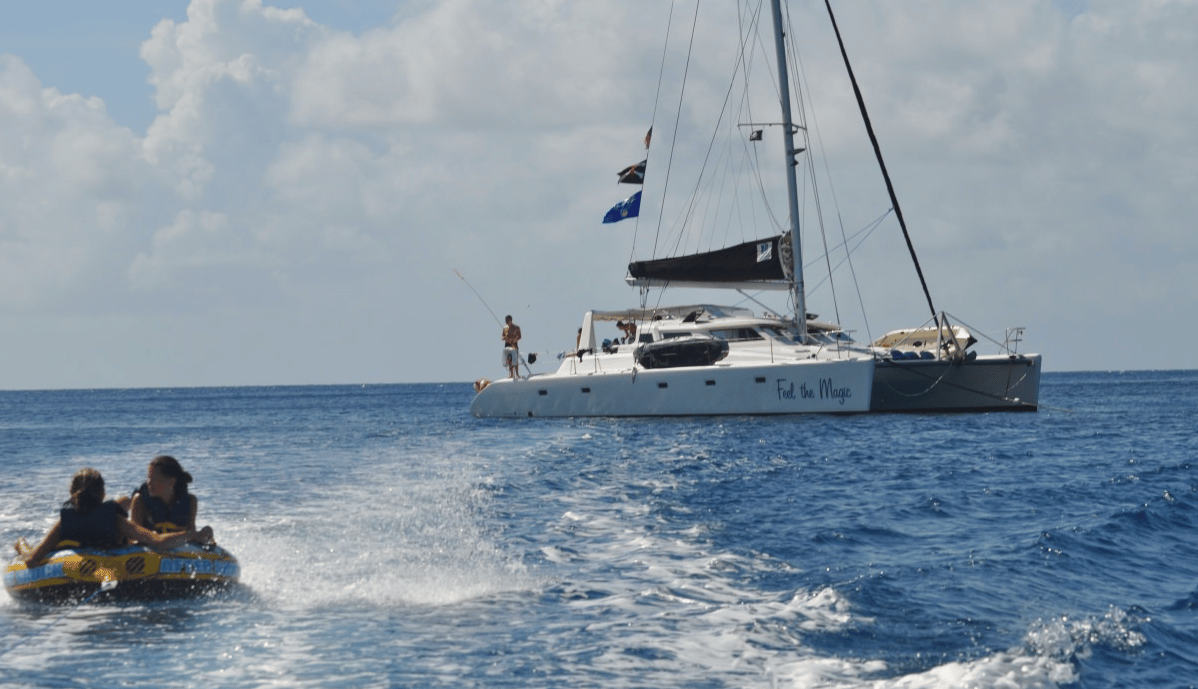 Summertime crewed catamaran charters in St. Thomas, the USVI, and the BVI are sweet - fewer yachts, fewer people, better rates, and occasionally some super yacht charter specials. The award-winning charter catamaran
Feel the Magic
is offering a special 10% off their regular charter rates plus a sleepaboard of $250 per cabin per night.
What's a sleep aboard?
 Your crewed catamarans charters begin a day early. You arrive late afternoon, stay onboard for the night and have your dinner ashore. They'll offer you a welcome cocktail, snacks, and a continental breakfast the next morning.  Then you set sail at noon. Personally, I think it's great to fly into St. Thomas the day before your crewed catamaran charters. Most flights don't get you there until mid to late afternoon.  You sleep aboard, enjoy a nice restaurant in St. Thomas that evening, maybe do a little local shopping or exploring the next morning.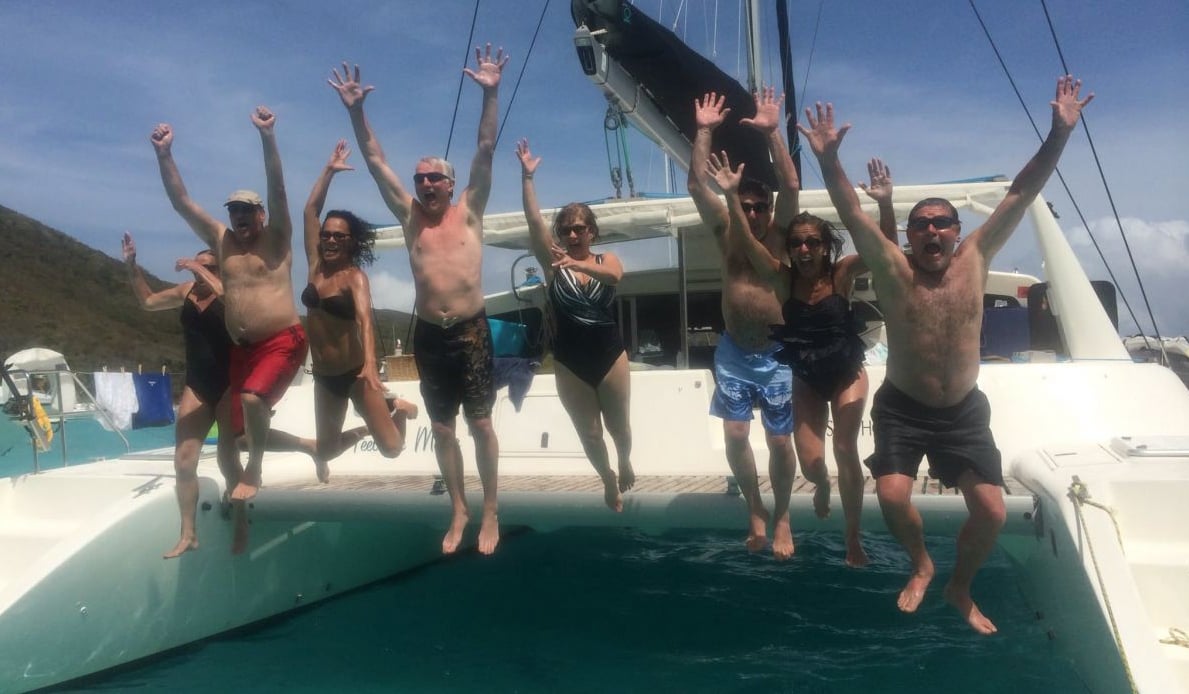 Here's what a recent charter guest of ours said about
Feel the Magic
- "the yacht was excellent, the crew was awesome, and the meals were delicious".  But don't take their word for it.  USA Today just named it #2 on their Top Ten Most Romantic Getaways in the Caribbean.  Chef and Sommelier Micheale has taken top honors at the St. Thomas Yacht Show Culinary Competition. Hank and Micheale hail from San Diego, California, and are an adventurous, easy going couple, who combine their individual talents and prior experiences to create an unforgettable sailing vacation for their guests of all ages. They make an excellent team who take enormous pride in their job as your crew to create a relaxed, warm and safe environment. You can feel the magic for $15,000/2 guests; $15,750/4 guests; $18,000/6 guests; $19,500/8 guests.  Book a charter that ends on July 31, 2017, and take 10% off. Feel what it's like to Feel the Magic -
Video
Search for other crewed catamaran charters