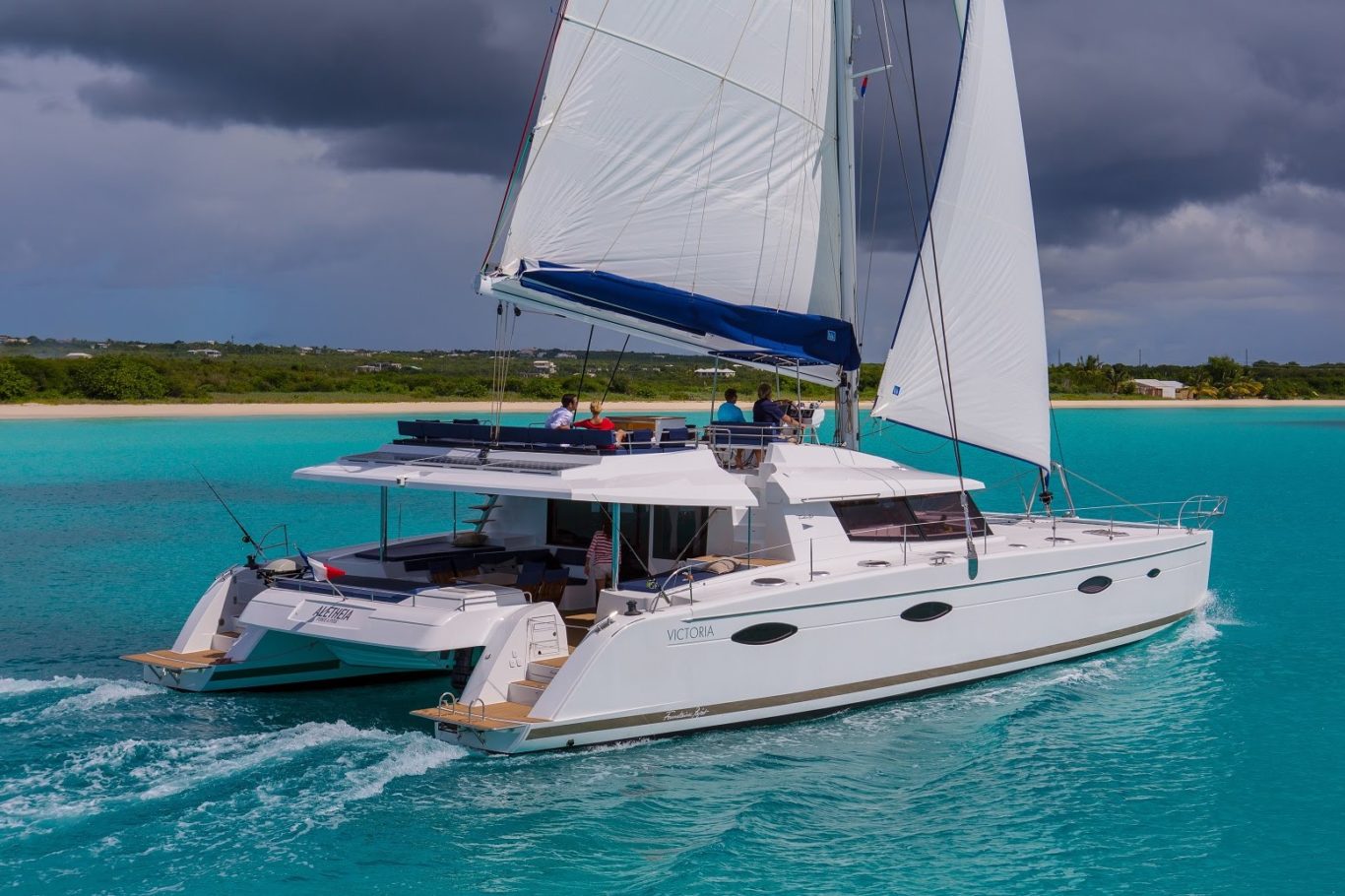 Whether you're just starting out as newlyweds or you've been joined at the hip for years with a bevy of kids in tow, the Fountain Pajot catamaran Lir has a special for you.
Honeymoon Special - take 10% off the two-person rate, and they will throw in either a "Discover Scuba" course or a spa couples massage.
Kids 8 and Under Sail for Free - that's a savings of $500 per child. Just look at the smile on the crew's faces - that says it all. Their zest for life is contagious. You should have a smile on your face as well - just anticipating how much fun you're going to have on this sexy Fountaine Pajot catamaran.
s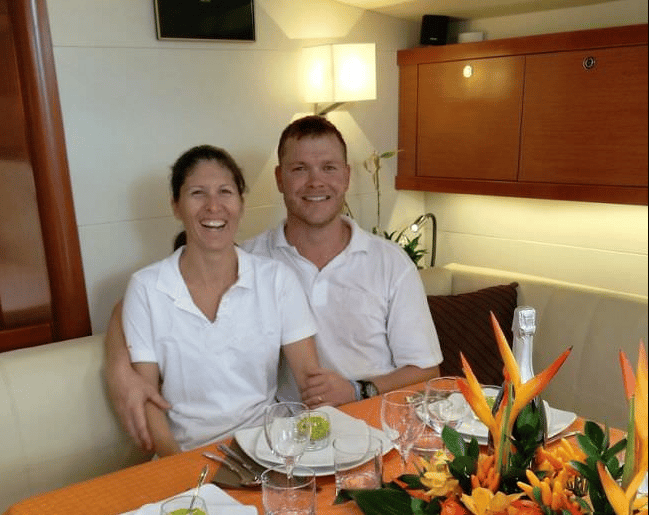 Lir is a 67' Fountain Pajot with four guest cabins - all with full air conditioning and en-suite bathrooms. But you won't be spending much time there. The upper deck offers 360-degree views of the Caribbean with plenty of space for lounging. And when you're not under sail, the crew of Lir will be luring you onto the toys - wakeboard, skis, 2 paddle boards, 2-person kayak, and scuba gear.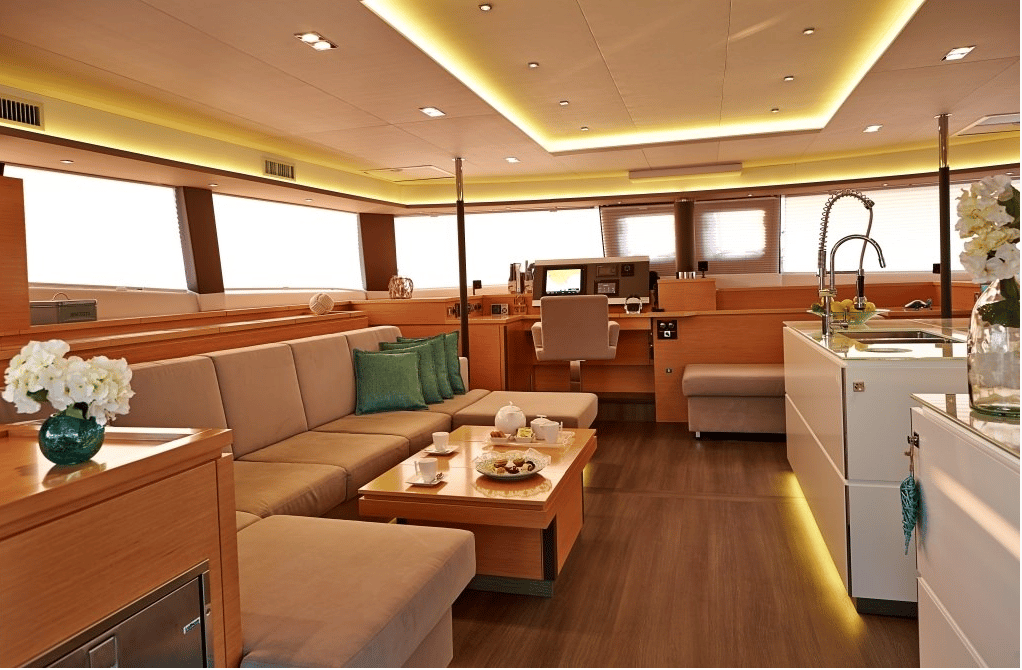 Dinner on the Catamaran Lir is a memorable experience. Fresh, fresh, fresh ingredients. Start with a sunset toast, sipping one of Captain Greg's concoctions. Then slip into your dinner under the stars with a starter of scallop carpaccio served with caramelized mango and balsamic reduction. Yum! Then behold the artfully decorated plate of roasted duck breast and foie gras served with figs, marmalade, curry cauliflower and fresh almonds. Top it off with Vanessa's pannacotta served with raspberry coulis. Enjoy a conversation sparked with laughter get ready to be pampered.
But don't worry about the wee ones and their picky eating habits. Vanessa can do wee burgers or chicken fingers and fries, and Greg will play games with them for hours.
Here's what one happy guest had to say, "You have been one of the best crews that we have had in the BVIs!!! All 3 of you paid attention to every detail... Watersports, delicious food, clean cabins, tidy boat... the list goes on and on. We loved every moment and your humor, fun games, and the company was the icing on the cake." T
he Fountain Pajot Catamaran Lir will be sailing throughout the Caribbean this winter - BVI, St. Maarten and the Grenadines. The Caribbean rates are: $33,500 for 8 guests $32,500 for 6 guests $31,400 for 4 guests $29,500 for 2 guests And if you're casting off before December 15, 2017, give us a shout - rates are less then. Search for other Fountain Pajot catamarans