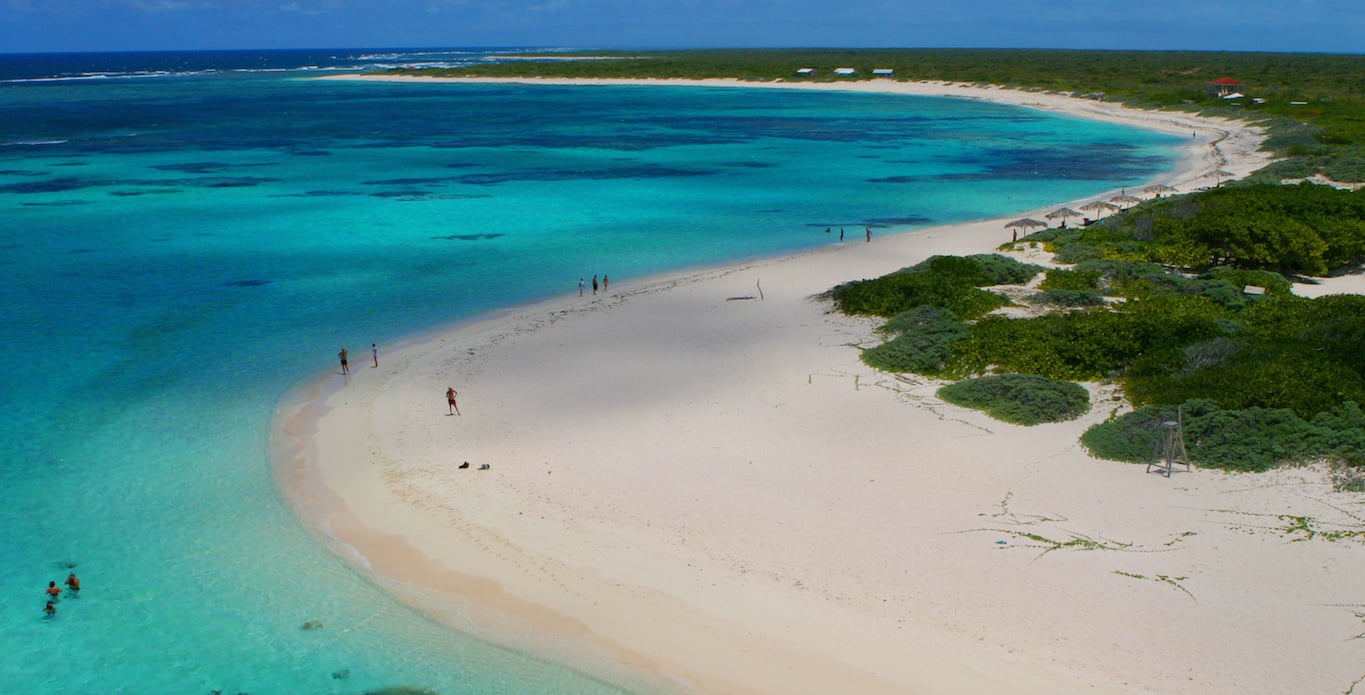 Getting to Anegada - the Top of Every Savvy BVI Yacht Charterers' List
Getting to Anegada always seems to be high on every BVI yacht charterer's list of "must dos". The only coral atoll in the entire Virgin Island archipelago and devoid of signification elevation, this 'drowned isle' (as the name translates from the Spanish) would probably be an easy speck of land to miss. Maybe that is part of its allure – you can't see it until you are almost there. Surrounded by one of the world's largest congruous barrier reefs, its shores are fringed by long stretches of blinding white sand beaches. With an interior of rugged wilderness intertwined with enormous salt ponds, Anegada is like an oasis in the Caribbean. A pristine and colorful oasis teeming with underwater life, wildlife on land and quite a few on-shore delights. The only way of getting to Anegada is by sea and the very best way to soak up its charm is on a luxury BVI yacht charter vacation, where you determine what you do and how long you stay.
Getting to Anegada's Prized Reef
The 18-mile long Horseshoe Reef has protected Anegada since time immemorial and is responsible for more than 300 shipwrecks over the centuries. Getting to Anegada requires some good seamanship which your private yacht's Captain has perfected over the years. The crystalline waters are shallow, and the coral is colorful and abundant. For the sea lover, the SCUBA diver and the snorkeler, the reef is an unparalleled playground. The vibrant coral is teeming with a kaleidoscope of parrotfish, angelfish, fairy basslets and blue damsels thriving in this protected environment. Sunken ships add to the mystique fo the underwater. Given its pesky disposition, this is also one of the least visited isles in the region, granting a sense of remoteness and peacefulness that is sometimes hard to find.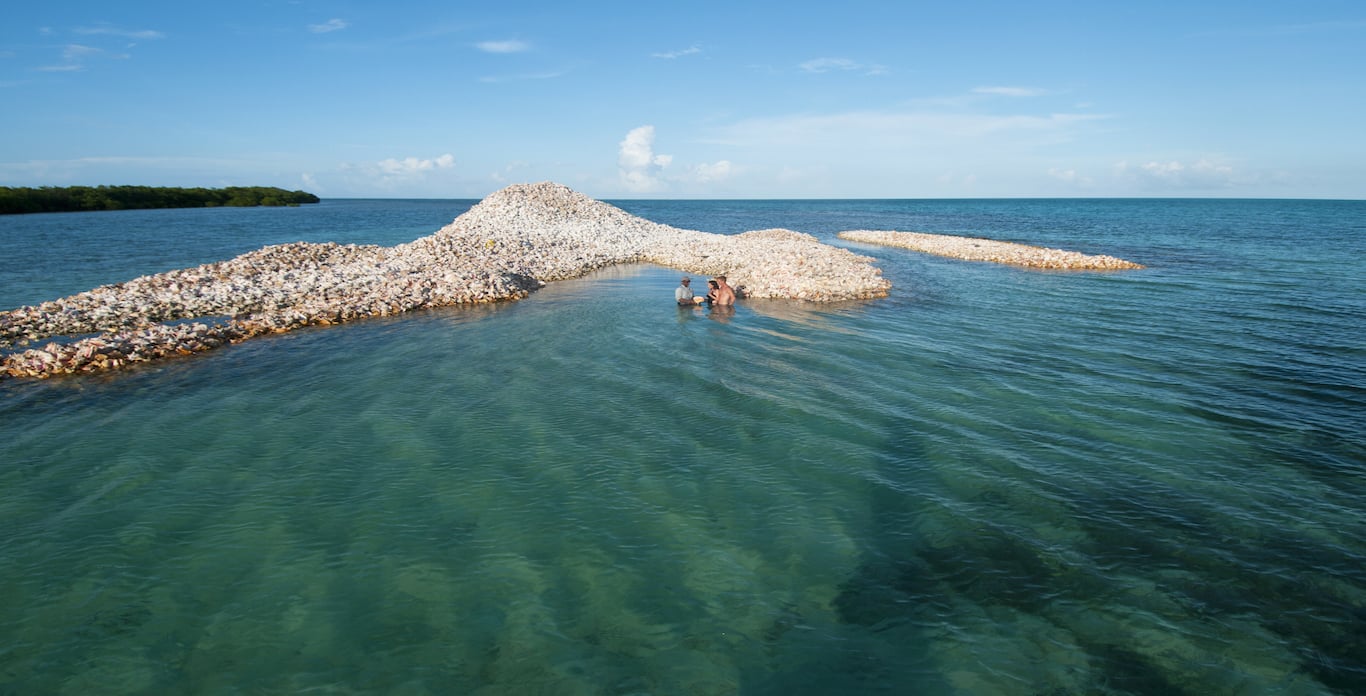 Life on Anegada – sea, sun, surf, lobster and blissful tranquillity
Anegada is home to about 200 people, and a smattering of beach bars and restaurants line its idyllic shores. When you're out to sea at night, facing Anegada, you'll see a collection of beach fires beckoning you to shore. The island is famous for its super fresh lobster and fish dinners, all caught locally and prepared to order. One of the most unforgettable Anegada experiences is sitting back at a beachside restaurant, having a sundowner, and soaking up the views whilst a freshly-plucked lobster is cooked right in front of you in an aromatic pine fire. So passionate is Anegada about its lobster that it even holds a Lobster Festival towards the end of every year. This fantastic 2-day event attracts the best chefs on the BVI and offers yacht charter guests an enviable chance to taste, and live, an exciting Caribbean cultural event.
Along with people, the island is home to large colonies of endemic land iguanas and Roseata Flamingos. Both creatures were almost hunted to extinction in the 20th century (the former by feral cats and the latter by man) yet both are now fervently protected, with rehabilitation and reintroduction plans successfully restoring their rightful place on Anegada. There isn't much to do on Anegada but that's precisely the point. If it's a piece of Caribbean heaven you seek on a BVI yacht charter, where the hardest decision of the day is 'fish or lobster?' then this will undoubtedly soothe your soul. Anegada boasts innumerable dreamy beaches, all there for you to discover and explore.
You can rent a scooter or a Jeep to tour the island, and meet the lazy donkeys and curious cows who now call this place home. Take your snorkel gear to Loblolly Bay on the north of Anegada, considered the best snorkeling spot of all. Or relax with a cocktail in hand in the waist-deep waters right off the Cow Wreck Beach Bar. Their specialty libation is called the "Cow Killer" – it's worth bellying up to the bar to find out how both the beach and the cocktail got their names. Whatever you do, don't miss the breathtaking sunsets from Pomato Point along the western side of the island. You can learn to kite surf with Tommy Gaunt at the Anegada Beach Club or hire a local guide for some world-class bonefishing. Yes, getting to Anegada may be a challenge in some weather conditions, but it's worth finding the right weather window to sail to this magical hideaway.
Getting to Anegada is as exhilarating as being there. Ask us about our selection of luxury private yachts for charter in the BVI and we'll make sure your next yacht charter vacation be your most unforgettable one yet. Check out a BVI yacht charter itinerary