Are you singing the "No More Snow Blues? We've got some last minute yacht charter specials that are shouting "C'mon Down" and bask in the sun, splash in the seas and dance barefoot in the sand.Plus airfares are better than ever:
Roundtrip - Boston or New York to St. Thomas - as low as $340 pp
Roundtrip - Atlanta or Chicago to St. Thomas - as low as $430 pp
Roundtrip - Los Angeles or Denver to St. Thomas - as low as $500 pp
Whether you want a low-cost catamaran charter or the creme de la creme of superyachts we've got a last minute BVI Yacht Charter Deal for you.

The 135' slick motor yacht Polly has just reduced its charter rate to $89,000/week plus expenses for up to 9 guests in 4 stunning cabins. Sail from either St. Maarten or St. Thomas. You'll love the brand new 28' Contender towed tender - a great set-up for sportfishing or if you'd rather catch rays (as in the sunshine kind)how about a floating water seat for 5? Zero speed stabilizers add to the great comfort.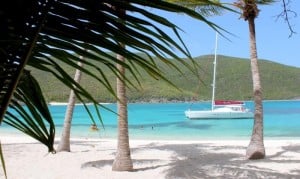 Flying Ginny - 10% off regular weekly rates from April 9 - May 62015 and Juen 14 - July 282015. They have done all kinds of charters - families, couples, gays, singles, swingers, weddings and most recently a burial at sea. (Just wanted to make sure you were paying attention!) Known for great cuisine, flexibility, and impeccable condition. Watch the video Special yacht charter rate is $17,550/8 guests; $15,750/6 guests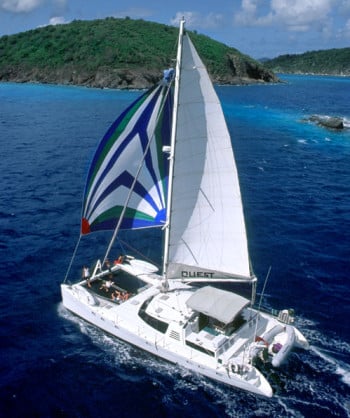 Quest and Breanker - 15% off - week-long charters in February and March 2015 That's almost $3,000 in savings. Last Minute Yacht Charter Rate: $15,470/8 guests; $13,345/6 guests; $150 pp/week for scuba diving for certified divers Steppin Up - 43' catamaran; 5% off any 5-7 night charter between now and July; must book by the end of February. The rates with the discount are $11,400/6 guests; $10,450/4 guests; $9,500/2 guests. Sailing from St. Thomas Feel the Magic: 15% discount for 6 or 7 nights between March 3 - 122015 and March 22 - 292015. Discounted rate: $12,203/6 guests/6 nights Something Wonderful - Brand new 58' luxury catamaran for 8 with on-deck master suite; 10% off until March 15th. Tons of toys - all the usual suspects plus 2 glass bottom kayaks; sea bob; stand up paddle boards Bliss - One guest sails for free with a 7 guest minimum in February and March - $23,000/7 guests plus $500 for each additional guest up to 10. Scuba diving available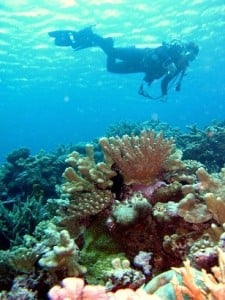 Two If By Sea - fully loaded dive catamaran - great for non-divers as well. Onboard compressor with tanksweightsBCsregulatorsdive lights and wetsuits. Unlimited diving for certified divers including a night dive. Each dive is $40 pp. Resort course and certification available. Regular rates: $11,800/2 guests; $13,000/4 guests; $14,200/6 guests
Take these discounts:
April 6 to May 12015: $750 discount
Jun. 1 to June 112015 - $1000 discount
June 22 to July 312015 - $1500 discount
Lir - brand new 58' catamaran for 8 guests - up to $6,000 in savings in February n the Caribbean.
$40,000 for 8 guests – $34,000 in February 2015 $ 38,000 for 6 guests – $32,300 in February 2015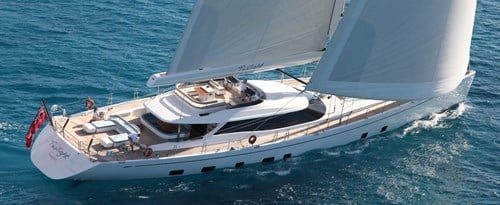 Twilight - 1/2 off weekly rate (that's a $45,000 savings) on any week between Feb. 9-242015 and 25% off any time between March 15 and April 62015. This magnificent 125' Oyster offers accommodation for eights guests in four luxurious en-suite cabins. Watch the video. Regular rate is $90,000/week plus expenses Buy One WeekGet One Free Week Deal Still Available