Luxury Yacht Wedding -
What A Way to Start a New Life
A luxury yacht wedding would have to rate as one of the most delectable ways to kick-start married life. The elegance, privacy, and total indulgence make luxury yacht weddings among the most coveted of all yacht charter experiences. Say 'I do' aboard a luxury yacht and you could be celebrating with your closest friends and family, all the while sipping champagne as you sail in one of the world's most stunning yacht charter destinations. If you're looking for that unique wedding experience, then this will be your dream come true.   It will also be something that your guests will be talking about forever. At Ocean Getaways, we have more than a charter broker's perspective on getting married at sea.  Our founders, Trish Cronan and Brad Lavigne, tied the knot at sea over 30 years ago, sailing on a stunning classic schooner from the coast of Massachusetts to the historic island of Nantucket. They got married under full sail and staged a reception at the dock, with guests spending the night at an elegant shoreside inn while the bride and groom and their closest friends stayed on the yacht. Trish comments, "Our luxury yacht wedding is still a topic of conversation – its uniqueness, its exclusivity, and privacy.  It was a once-in-a-lifetime experience not only for us but for our family and friends".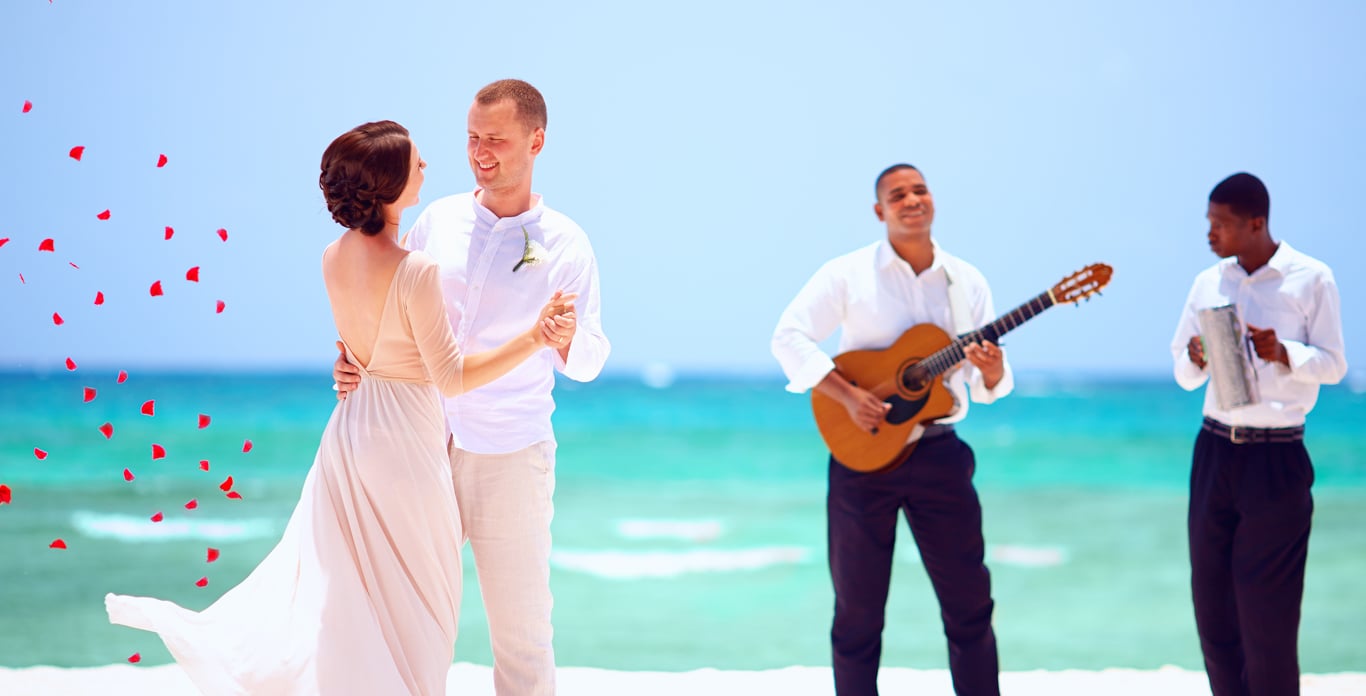 Choose your dream location, whether on an uninhabited idyllic Caribbean island or overlooking the spectacular French Riviera, and we'll organize the rest.    We even had a guest who chose to get married under the sea…. think wedding veil and regulators! It's an "old wives' tale" that a captain can marry you at sea, and it will be legal.  The legality of a captain marrying you at sea is based upon the yacht's flag, and only Bermuda and Japan allow this.  Just like on land, the Captain would have to be a judge, a minister, or a justice of the peace to pronounce you husband and wife.  A select number of our captains hold the legal status to perform marriages, and it's quite easy for us to organize a local official to come aboard to listen to your "I Dos".
Our Luxury Yacht Wedding Vessels
Luxury yachts are seemingly tailor-made to host destination weddings, as many come with onboard beauty spas (for hair and make-up), private chefs (for delectable wedding feasts), bridal suites (hello, Master Suite!) and a stunning setting for the celebratory dinner. If that's not all, you can cast off on your group honeymoon vacation just as soon as vows are exchanged if you like, and can treat your loved ones to incredible days filled with exciting activities like snorkeling, diving, jet skiing and more.
Charter a superyacht in the Med for both the luxury yacht wedding AND the honeymoon: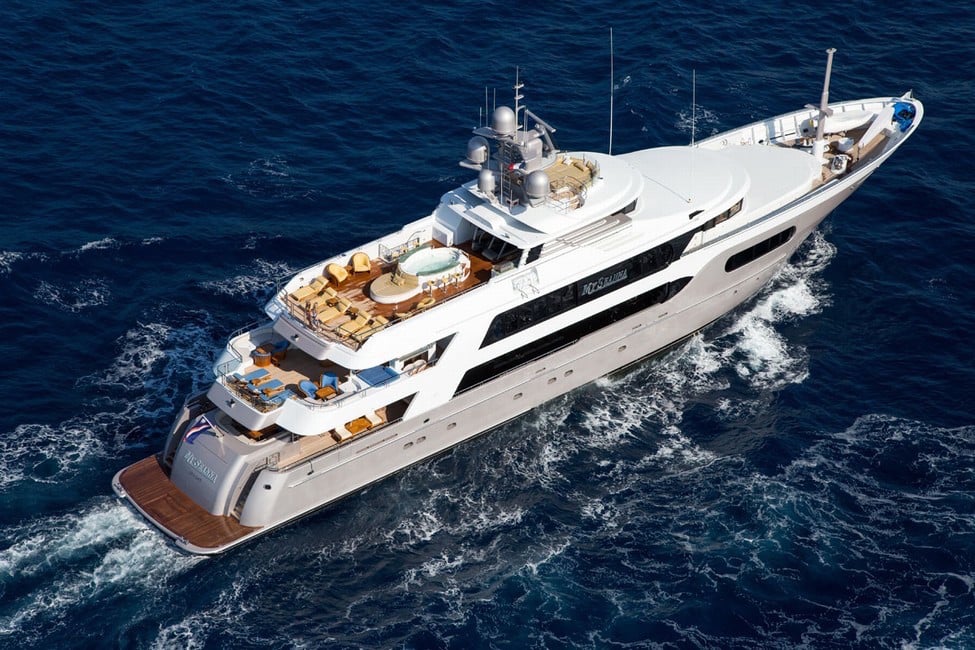 The 185'
My Sienna
can host up to 150 guests dockside. 
My Sienna
is an absolute stunner at the best of times, and even more so when's she's decked in white for a formal theme wedding. Rose petals floating in the Jacuzzi waterfall, gorgeous bouquets of flowers adorning the tables, a red carpet for the ceremony, a string quartet on the sundeck, and champagne being poured by tuxedo topped waiters, this yacht will transform into that picture-perfect backdrop for your nuptials.  After bidding your guests adieu, slip away on the honeymoon of your dreams… the
Amalfi coast of Italy
or
Monaco and the Cote d'Azur
or perhaps the Dalmatian coast of
Croatia.
Just the two of you with close family and friends in the Caribbean
The
Majestic Spirit
is a fun-filled 53-foot catamaran, with four delightful cabins and a spacious outdoor deck. If you wish for a smaller and much more intimate celebration, then she'll definitely fit your bill. A wedding package includes full assistance from the get-go, with marriage license fees, a delectable wedding cake, all the floral arrangements you'll need, wedding photographer and spa treatments for bride and groom. A staple of the Caribbean, the Majestic Spirit is a luxurious catamaran that's splendidly designed. Optimizing outdoor space and with an impressive array of water toys – from snorkeling gear to wakeboards, kayaks and more – she offers an immensely rewarding sailing experience in one of the most sought-after wedding destinations in the world.
Call Us to Help Us Set Up Your Luxury Yacht Wedding
We'll help you choose the yacht that's right for you, taking into consideration the size of your group, the date of your wedding and your most desired destination. With our teams of impeccable and experienced crew, your wedding day will be the most beautiful of your life. Just the way it should be.