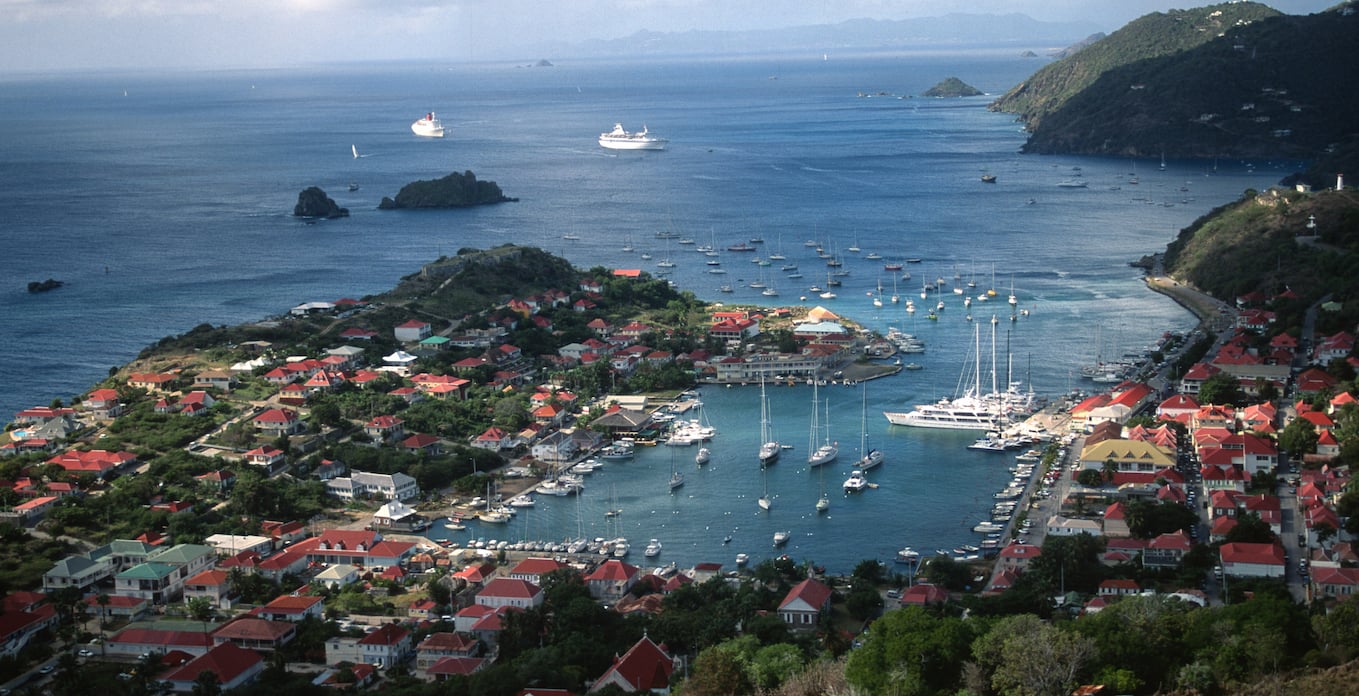 When the world dreams of a Caribbean vacation, they're most often fantasizing of St. Barts, the region's most prized address. With enough pizazz to be considered a designer destination yet enough authenticity to still be immensely charming, characteristic and enchanting. Known for its gastronomy, pulsing nightlife, world class beaches, and captivating underwater world, St. Barts is a multi-dimensional tropical paradise with something to offer everyone. On a St. Barts yacht charter, you'll have a flurry of gorgeous beaches to discover, idyllic coves such as the Baie de Colombia, and a bevy of fine dining and even finer shopping options. Revered as a world-class snorkeling and diving destination, St. Barts is an indulgent and utterly captivating hub. The wafting scent of freshly baked croissants mixed with blooming frangipani, the cacophony of sounds and laughter in the charming maze of shops and cafés, and the breathtaking sunsets over impossibly perfect seas. St. Barts is an exclusive daydream destination and a St. Barts yacht charter can be your private luxury entry ticket.

Where is St. Barts?
A member of the coveted Leeward Islands, St Barthelemy – St. Barts or St. Barth's to friends – is part of the French West Indies. Due to its unique geology, it showcases a very distinct cultural history. Unsuitable for sugar cane plantation due to its diminutive size, St. Barts never received a mass influx of African slaves and developed quite differently compared with its neighbors. The French colonial connection has gifted the island a very St. Tropez feel. As some have said, it is Caribbean chic.. .perhaps the most cosmopolitan of Caribbean islands. Covering an area of only 8 square miles, St. Barts is a speck of gorgeousness in a sea of turquoise waters. Over the years, St. Barts has evolved as a playground for the rich and famous as well as those seeking a more exclusive Caribbean experience. Here is where you rub shoulders with celebrities while you can go crazy shopping for Cartier and other world-renowned brands. Its upmarket tendencies make it a very trendy and happening destination yet its location, its sublime climate and laid-back vibe make it feel a world away from the stuffy upmarket scenes of other renowned destinations.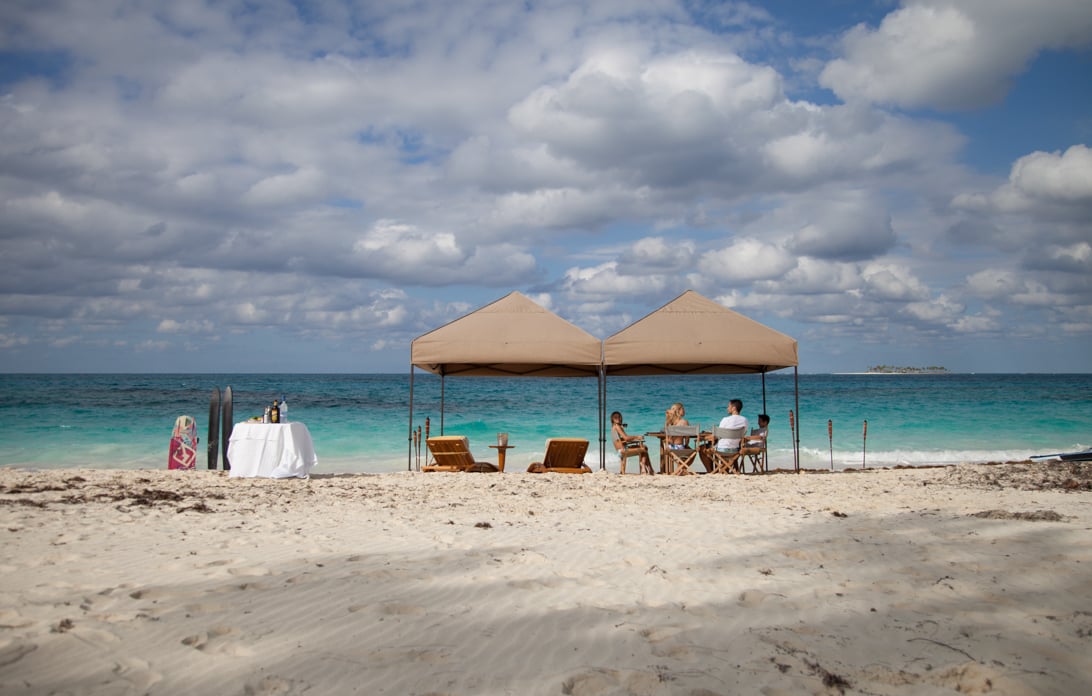 St. Barts is tropical bling at its most enjoyable best and on a St. Barts yacht charter you can soak up all the best highlights this treasure of an island has to offer. this idyllic island has been fervently protected and never reached the kind of overcrowding that's often seen elsewhere. This is a huge part of its appeal for discerning St. Barts yacht charter guests. A St. Barts yacht charter typically includes its nearby island neighbors of St. Martin/St. Maarten and Anguilla as well as some sweet islets like Tintamarre or Ile Fourche. You can also cast off for Antigua, Barbuda or Saba.
What you don't want to miss on a St. Barts yacht charter
Shopping in Gustavia: Head down Quai de la Republique and discover over 200 divine shops, interesting galleries and museums that line the main street and all its off-shoots. You'll have all of the usual suspects of designer shopping - Louis Vuitton, Bulgari, Cartier, Chopard, Erès, and Hermès. Many feature items that are not available in the U.S. Our personal favorite is Vanita Rosa who opened her first store in St. Barts in 2002. St. Barts was her main inspiration as a designer, and the bohème chic of the island is present in her designs which use silk, linen, cashmere, and lace of Calais.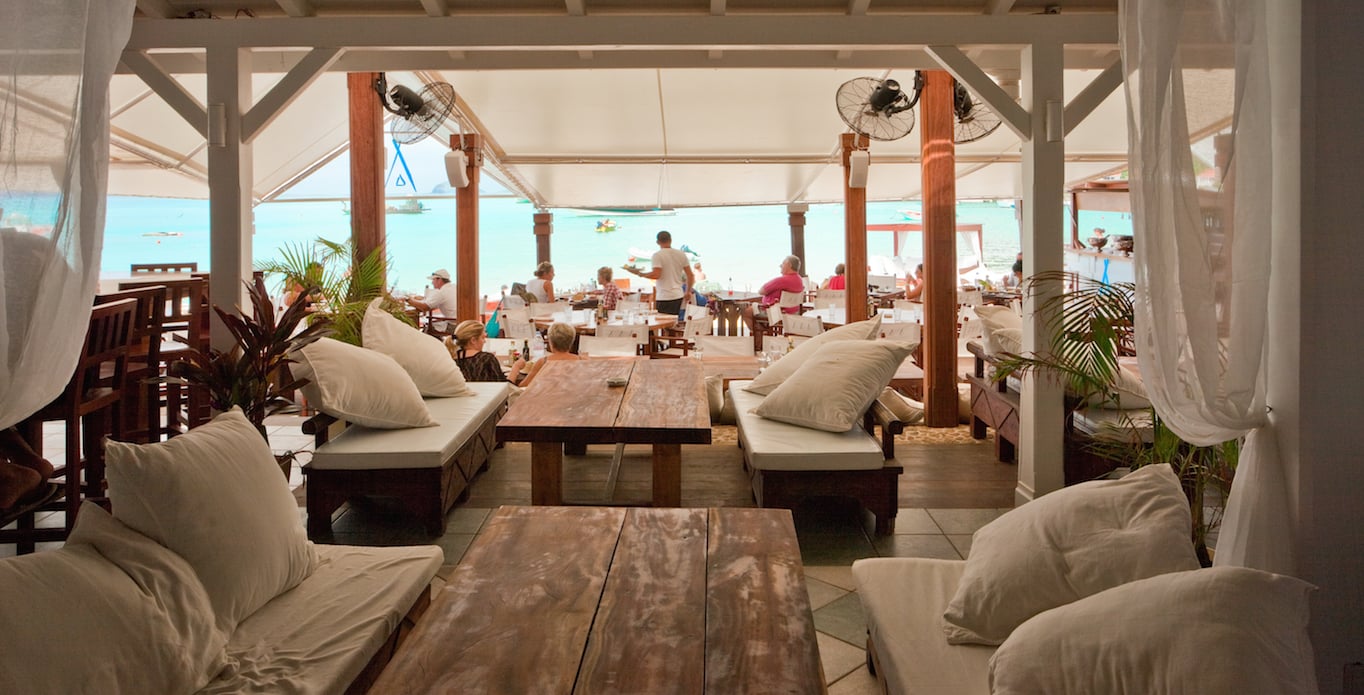 Party the Night (Or Day) Away: Le Ti St. Barth, a quasi-supper club - offers a rollicking cabaret show at its hillside venue… a bit like Moulin Rouge in the Caribbean. World renowned Nikki Beach offers DJ-fueled afternoons on its slice of St. Jean Beach. Rub elbows with the parrotheads at Le Select, purported inspiration for Jimmy Buffet's Cheeseburger in Paradise. Baz Bar always delivers live music and draws an eclectic crowd. Or head for the Rock Bar at the top of Eden Rock Hotel and sip on one of its inventive craft cocktails where the presentation is as good as the taste. And then there is always your own private Tattinger party on your private supper yacht.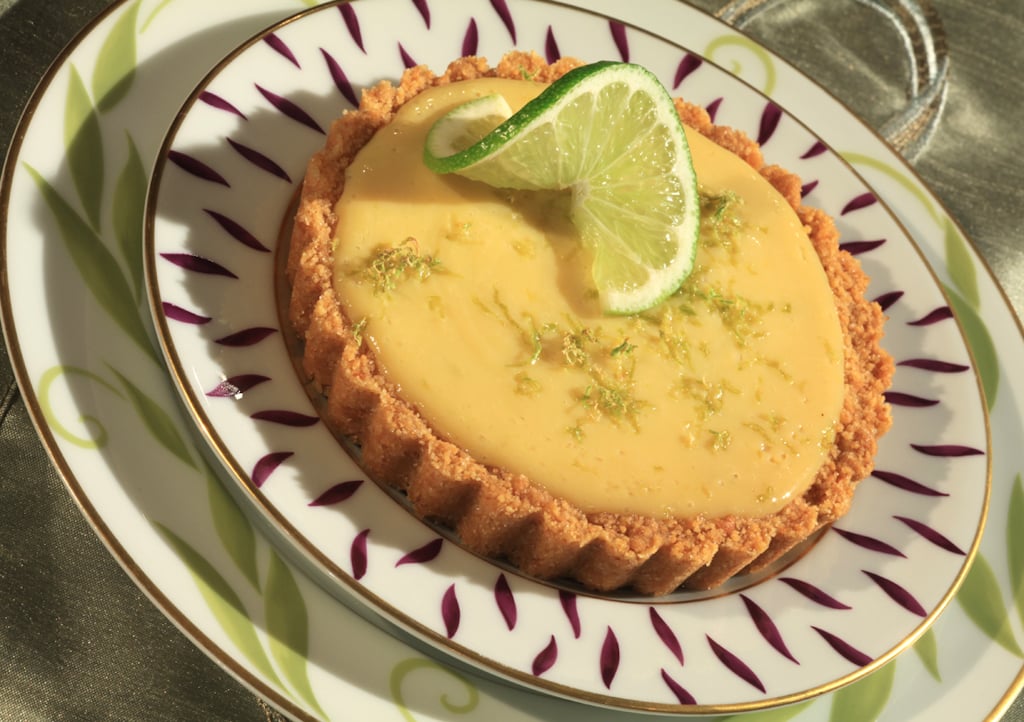 Indulge in Some Shoreside Gastronomy: Although the best restaurant in St. Barts is probably right on your yacht, a St. Barts yacht charter would not be complete without at least one delicious evening ashore. Air France flies into neighboring St. Martin every day, bringing French wines, champagnes, and hard to French food products. Coupled with the fresh local seafood, the influence of France is evident in much of the local cuisine. Having said that, some of the top restaurants in St Barts are Thai, Italian, and Japanese. Try L'Isola for Italian, Black Ginger for Thai, and La Langouste for seafood.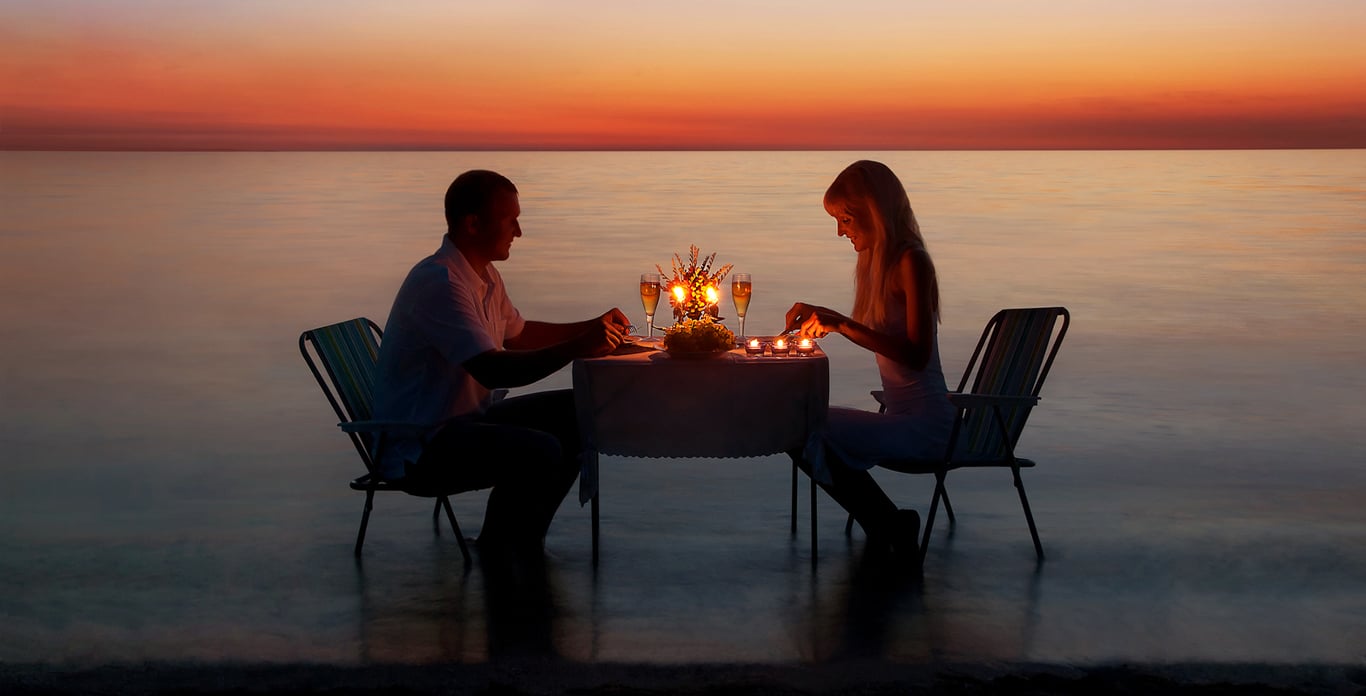 For haute cuisine or molecular gastronomy, reserve a table at On-the-Rocks. For French with a pan Asian twist and a spectacular intimate setting, savor an evening at L'Esprit with St. Barts celebrity chef, Jean Claude Dufour. Your St. Barts' yacht charter captain will also know the latest and greatest place to recommend.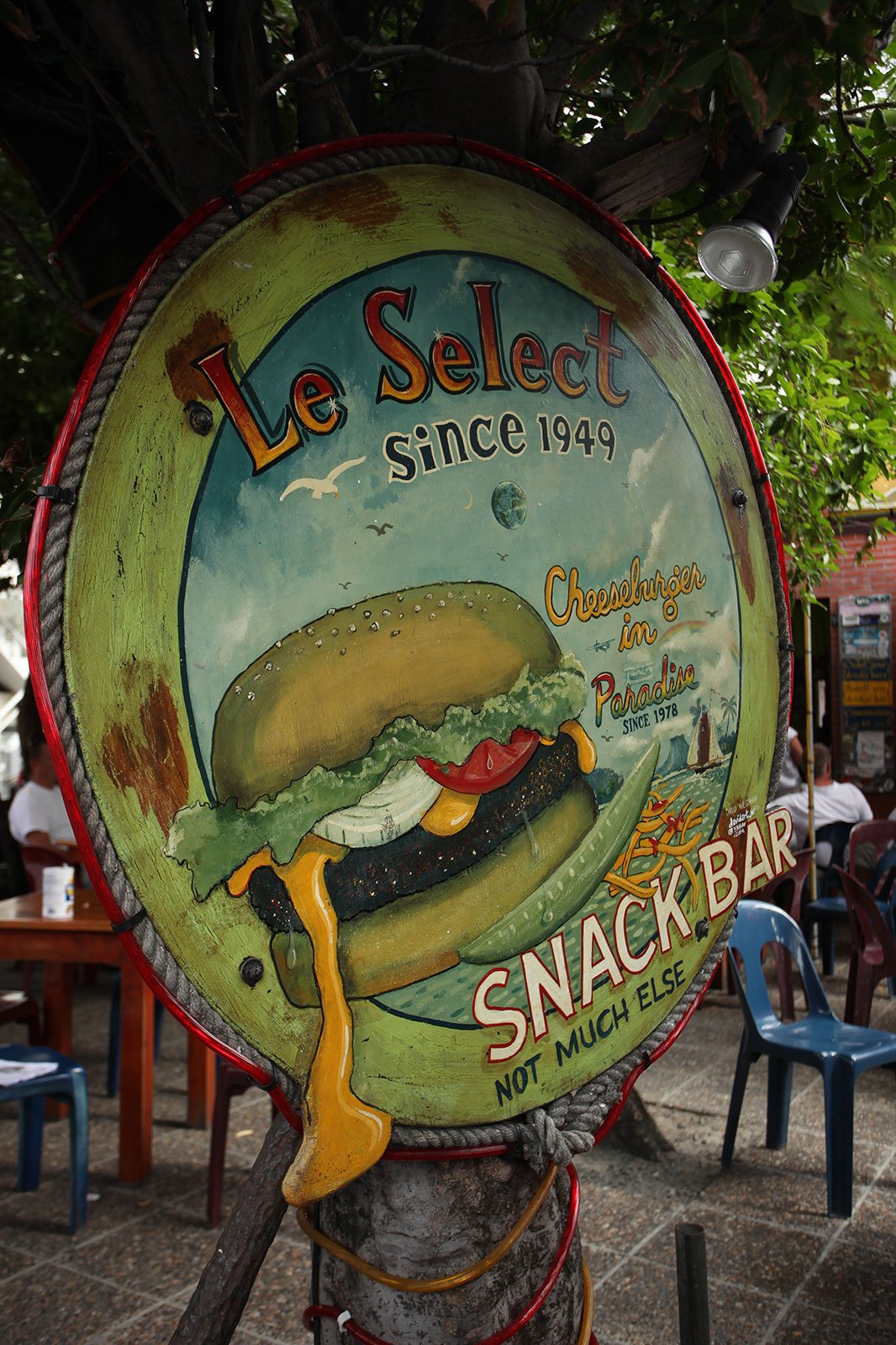 Explore the Wild Blue Under (and Over): The preservation of its marine reserve translates into world-class diving and snorkeling just off St. Barts' shores. The waters are crystalline and coral reefs flourish with colorful marine life. Fifteen unique dive sites including shipwrecks are located within 30 minutes of Gustavia. A variety of dive sites include coral reefs, slopes, peaks and shipwrecks. Kite surfing, paddle boarding, windsurfing , and jet-skiing from your yacht are popular pastimes as well.
Yearly Events on St. Barts
St. Barts is a vibrant and happening place at any time of year yet really comes alive during certain festivities. The most popular and most unmissable time is New Year's Eve when 100 luxury yachts converge on its glitzy harbor to revel in the celebrations. This is one of the very best highlights for our St. Barts yacht charter guests. Other very popular events include the St. Barts Bucket Regatta, St. Barts Cup and St. Barts International Regatta, all exciting yachting events held winter and spring. These events offer the perfect opportunity to have a front row seat to watch some of the most beautiful sailing yachts in the world race in a bow to bow battle with one another. The Music Festival in January features jazz, opera and ballet and the Caribbean Film Festival featuring Caribbean basin culture is held in April every year.
FAQs – St. Barts Yacht Charter
How do I get there? We suggest that you begin your yacht charter in St. martin as it has an international airport. There are small airlines that fly from St. Martin to St. Barts, but a St. Martin departure is much more convenient.
When is the best tome to go there? Peak season is from December to Easter, and this is when the island is the busiest. April, May, June and November are typically nice weather months with fewer crowds. If you want to charter a super yacht, the majority of these are only in this location from December to May.
Take a look at a St. Barts Yacht Charter Itinerary Search for yachts available for a St. Barts Yacht Charter