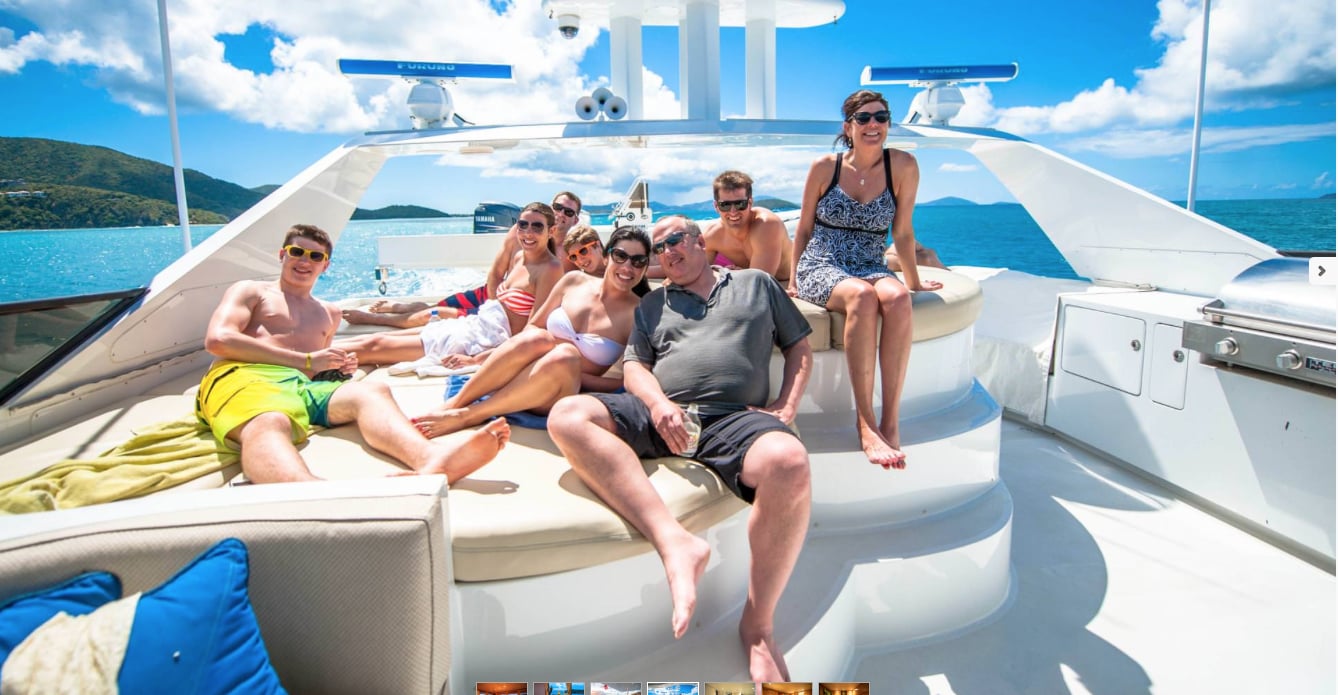 It's unusual to find an all-inclusive St. Thomas Mega Yacht Charter. Most St. Thomas mega yacht charters charge extra for food, beverage, fuel etc., and this adds about 35% to the yacht charter cost. Not so with the magnificent 130' mega yacht Freedom. It has an exceptional rate of $69,500 for eight guests all-inclusive of fuel (3 hours per day), meals, standard ships bar and up to 5 dives per week per certified diver.
Compare this with any other 130' motor yacht.. you'll find that their price is about $20,000 less. That's not a typo, folks - it is just a supremely sweet deal. Casual and gracious Southern hospitality is the norm here. No epaulets. Just 5-star service with everything an adrenaline junkie craves on the water - a "go-fast"  37' Intrepid tender with 900HP and all of the usual towed toys plus a sundeck Jacuzzi, Sea Breacher, Seabob (underwater scooter), Floating Trampoline, Stand-up Paddle Boards, Glass bottom Kayaks, Kiteboarding, and Bowflex Tread Climber .
And if that's not enough, they offer underwater photography and underwater videography classes. Phew - when are you going to rest?
Ultimate Cuisine on this St. Thomas Mega Yacht Charter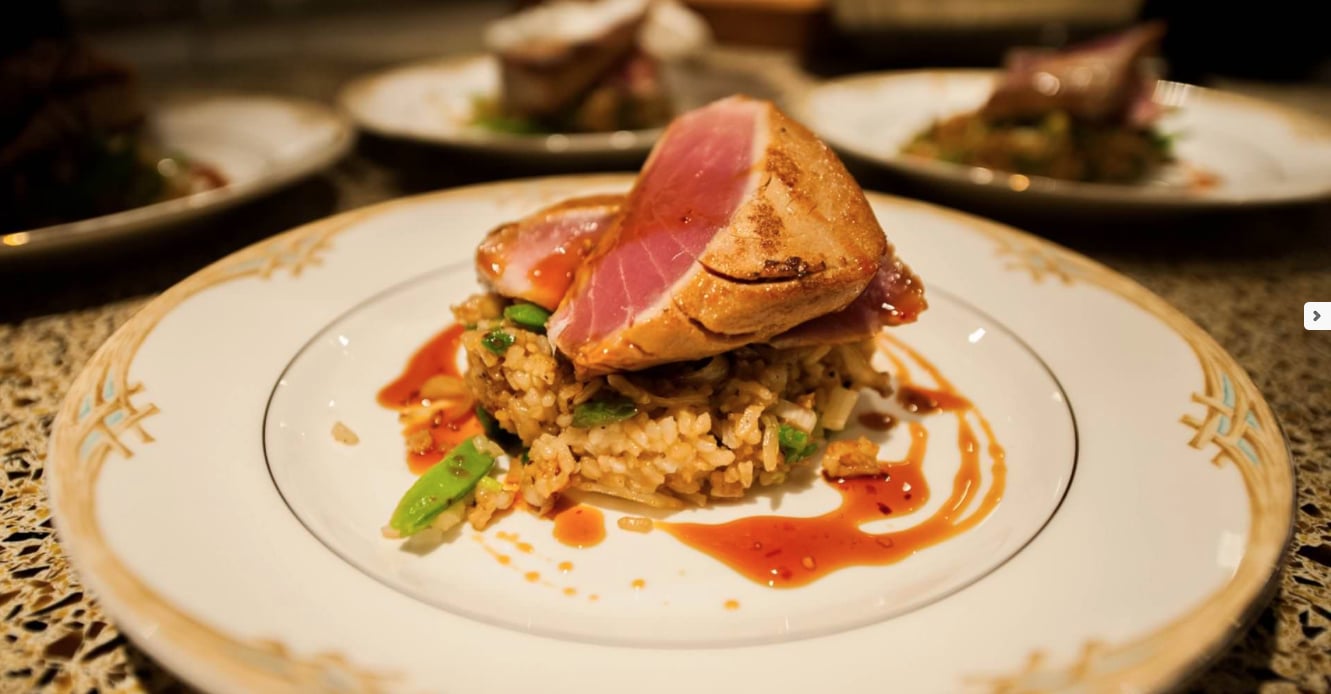 And the chef - oh, la, la. Hailing from Louisianna, Treva has a degree in baking and has worked in the best kitchens in the Caribbean, including a stint at Caneel Bay Resort as a sous sushi chef. So land that tuna! His philosophy: "simple food prepared to perfection is the mother of all foods". His idea of simple may be different from yours and mine - just take a look at one of the dinners he offers:
Duck and mango strudel with Thai mint kumquat relish. Seared yellowfin tuna steak topped with a timbale of tuna tartare served on a salad with a spicy mango vinaigrette puy lentils. Papaya Bavarian topped with fresh passion fruit dark chocolate macadamia truffle.
Check out his Sample Menu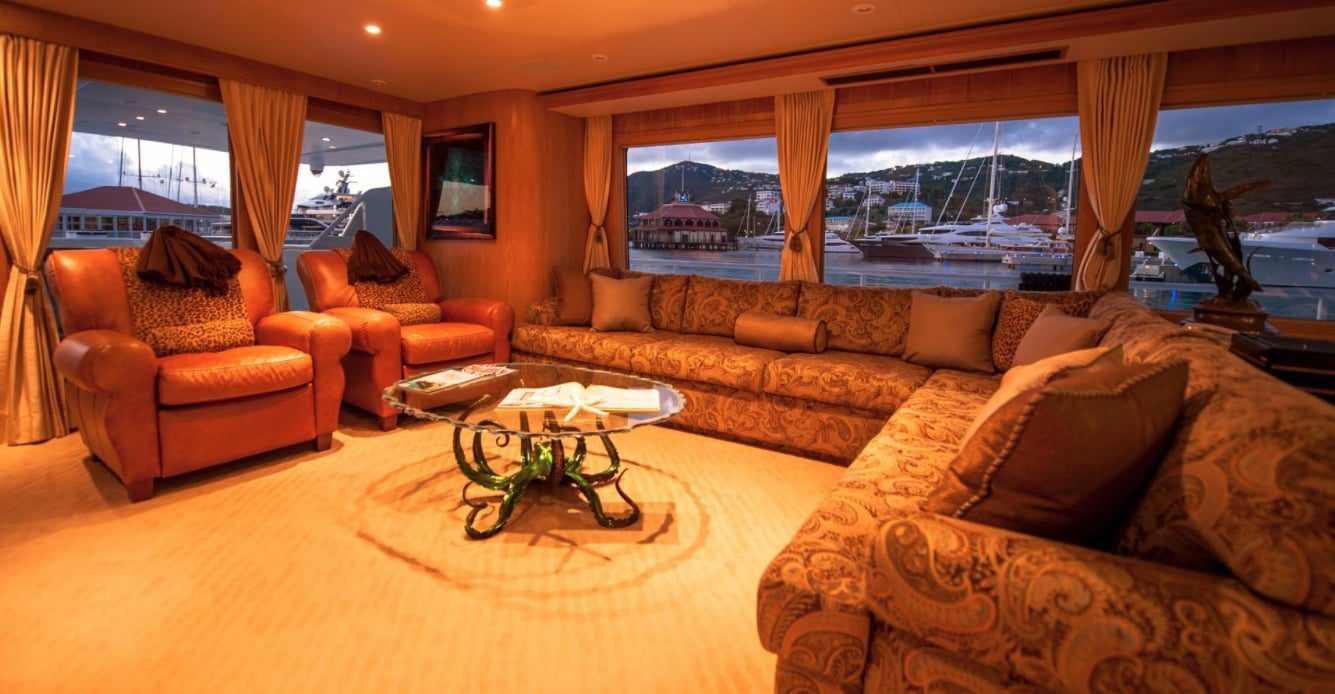 The four staterooms include a full-width master with a king-size bed and en-suite his and her bathrooms. Separating the two sides is a large glassed-in marble shower; two queens with plenty of walk around space and their own en-suite bathrooms and shower; the 4th stateroom is perfect for kids with twin beds and a pullman for a younger child. It also has its own bathroom and shower.