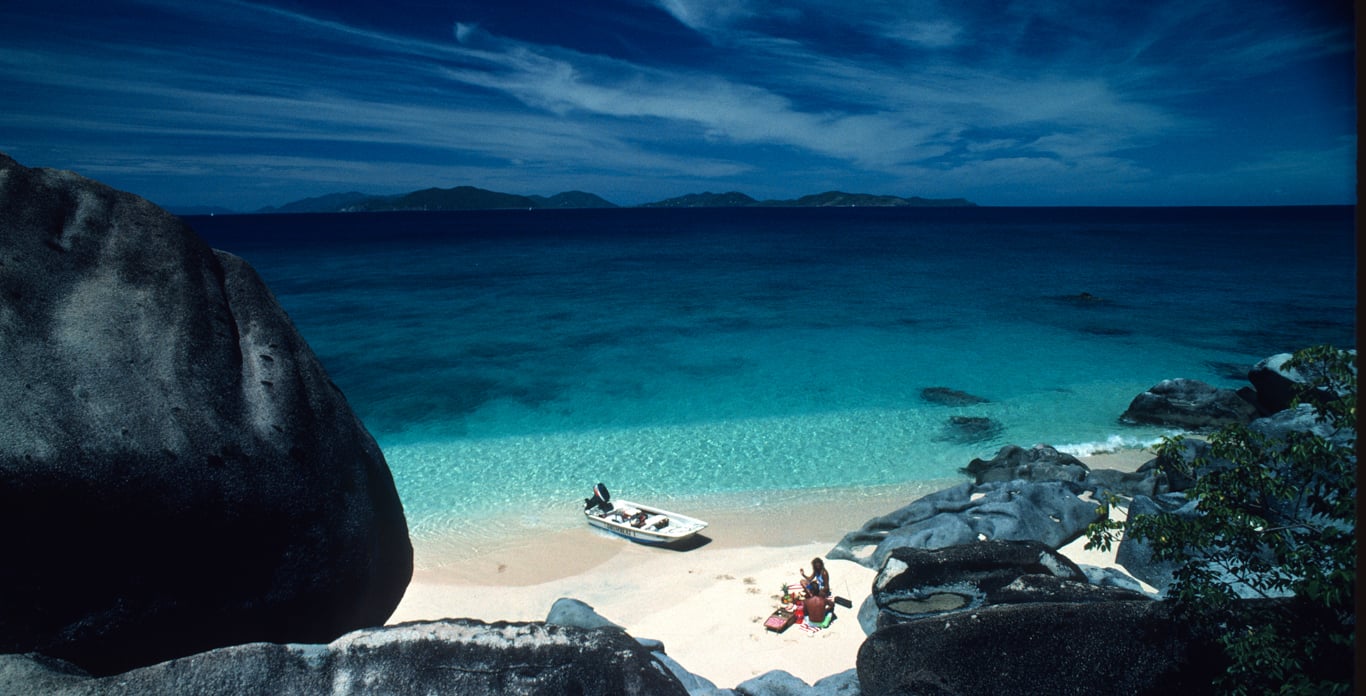 ©Jim Raycroft Photography
The third largest of the British Virgin Islands may have reminded Christopher Columbus of a reclining curvaceous woman (gorda, in Spanish, means fat!) yet, to us, this ample pocket of gorgeousness is simply a delightful luxury yacht charter destination. Virgin Gorda yacht charters are amongst the most popular options in the region, given the fact that this blessed island is simmering with natural beauty. Most guests start their yacht charter in St. Thomas or Tortola with Virgin Gorda as the eastern most destination of their sailing week.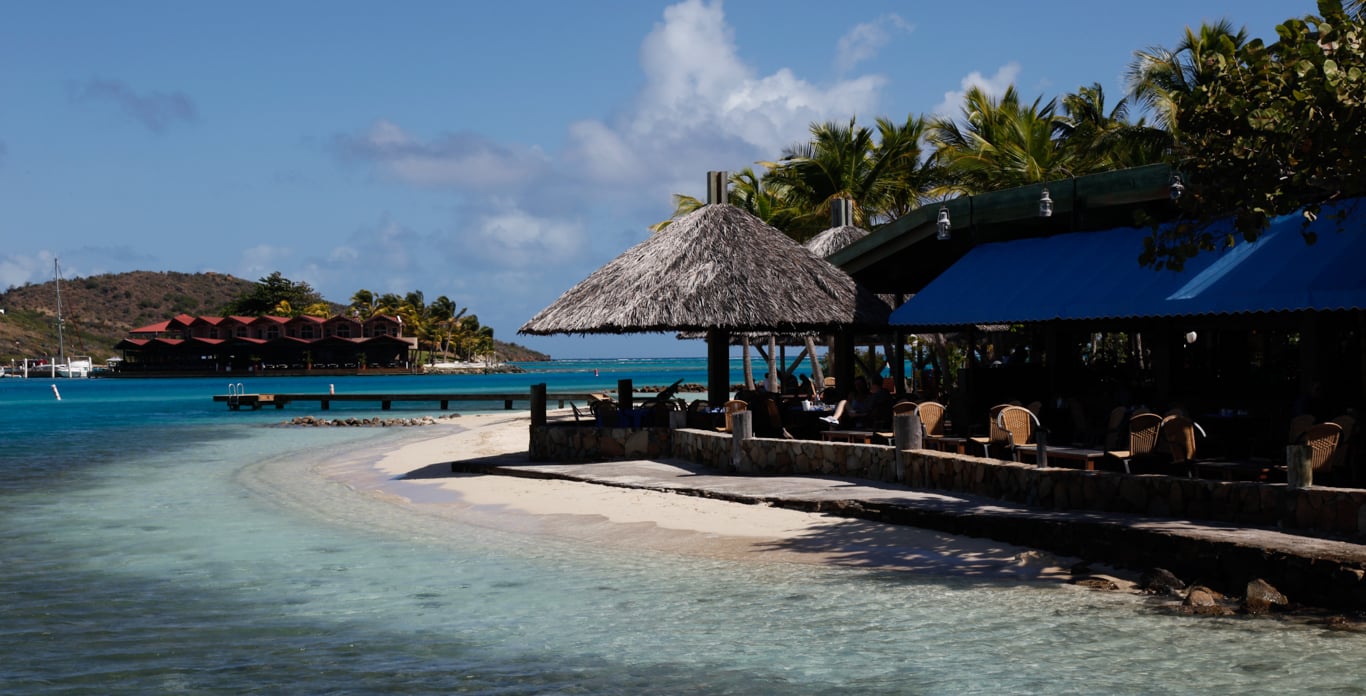 If it's an Instagrammable beach charter experience you dream, you really couldn't do any better. Virgin Gorda has it all: the blinding white sandy beaches, the swaying palm trees, the turquoise waters, the precipitous hillsides, the cocktails, the smiling faces, and the coral reefs teeming with fish. Here are the very best highlights you shouldn't miss on a Virgin Gorda Yacht Charter: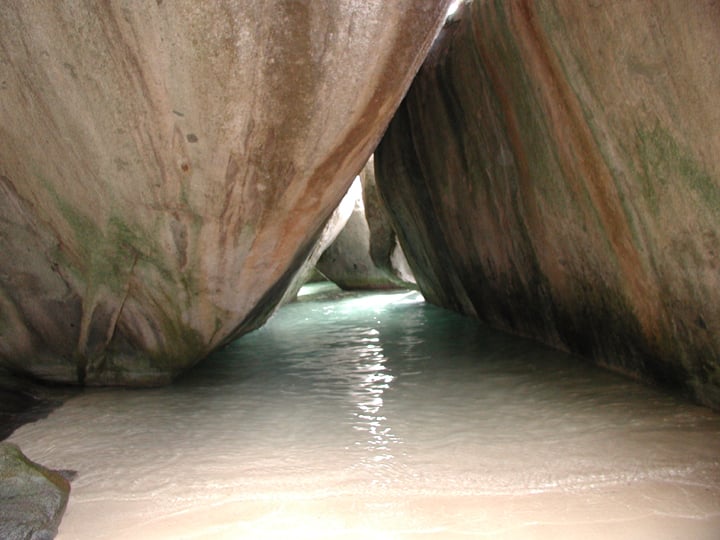 The Baths - The island's and the BVI's #1 attraction is a must stop and linger kind of place. Because of its popularity, it can get overcrowded, but your Captain will guide you ashore at a prime time of day when you can enjoy it unencumbered by crowds… maybe early morning or at the end of the day when the day trippers have departed. Located just south of Spanish Town, The Baths and nearby Devil's Bay National Park (which is a little quieter) is a visual feast, with tunnels, arches and tide pools that are marvelous to explore. Kind of like a virtual chutes and ladders. A delight for youngsters and oldsters alike.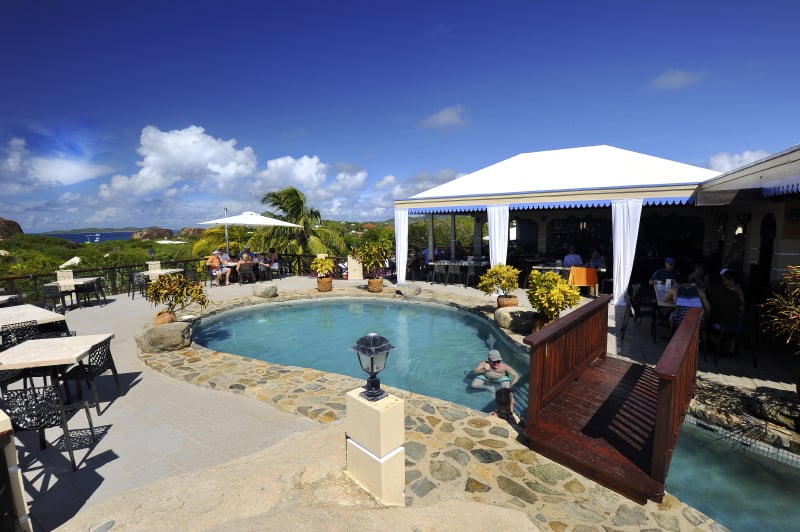 No trip to The Baths is complete without a quick hike up a goat trail to the peak to the Top of the Baths. You'll be rewarded with panoramic views as well as some thirst quenching libations. You're welcome to a dip in the pool.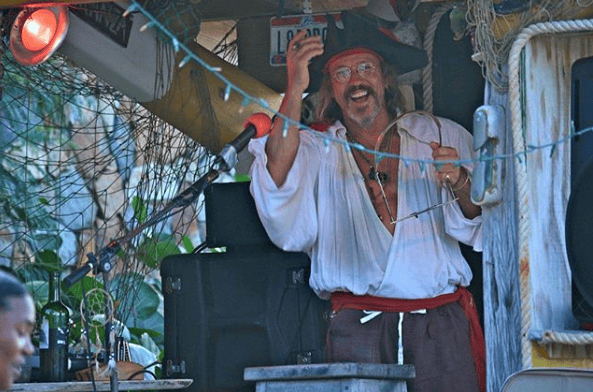 Leverick Bay Resort & Marina – Home of the famous Happy Arrr with the rum swilling swashbuckler Michael Beans who will entertain you with his Caribbean tales and songs just before the sun sets over the yardarm. Practice blowing a conch sell, and line up to see if you can be the winner of the longest blow. With a bevy of beach dining options, from morning brunches to late-night shenanigans, Leverick Bay is the most adored social hub of Virgin Gorda yacht charters. Check out their Caribbean barbecue with and "jump up" with the Mocko Jumbies – stilt dancers that defy gravity!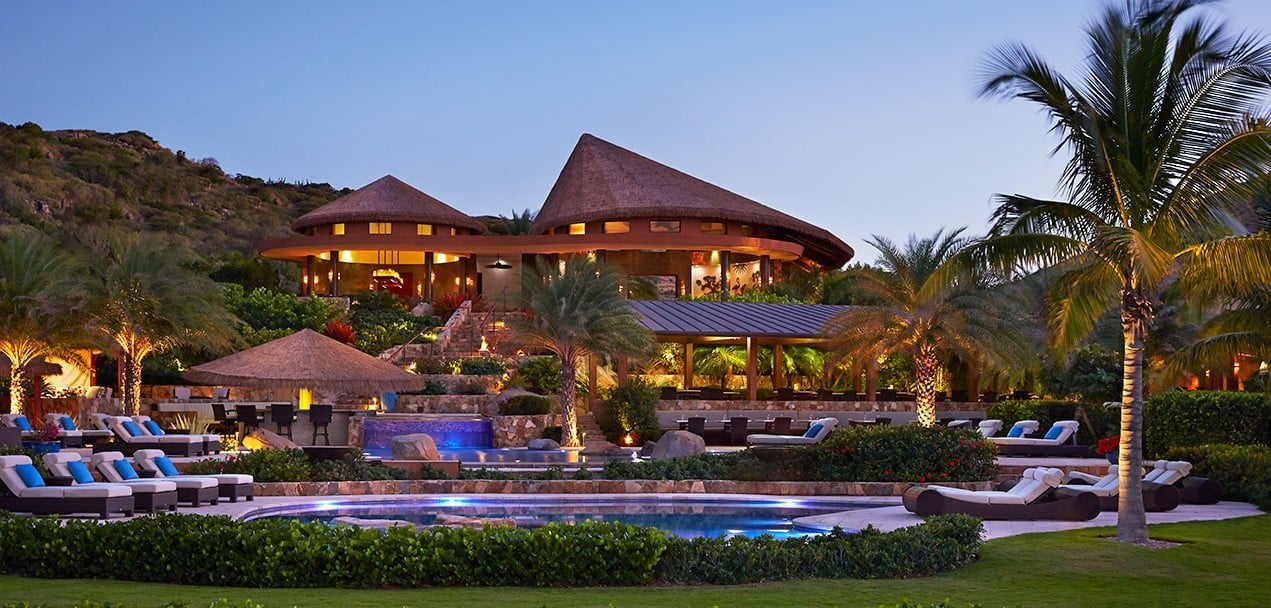 Oil Nut Bay – Our latest fave lunch hot-spot on Virgin Gorda yacht charters, Oil Nut Bay, Virgin Gorda is a corner of exclusivity only accessible by yacht or helicopter. Hidden on the easternmost point of the island, this wonderful resort community has only recently opened its doors to Virgin Gorda yacht charterers who can delight in the many hiking trails and sublime beach, as well as the resort's swimming pools and tennis courts. Plus your yacht can anchor in a secluded spot on Eustacia Reef – prime viewing for sunsets and maybe even the green flash.
Necker Island – Sir Richard Branson's own corner of paradise is on the bucket-list of most Virgin Gorda yacht charter guests. Most visitors just enjoy getting a close up view from he yacht's tender. If you want to step foot on the island, then your crew can arrange a Gumptions Tour (run by one of Sir Branson's interesting prodigies). He will lead you ashore where you can soak up all the natural wonders of this privately-owned island brimming with sensational wildlife. Lemurs, giant tortoises, rock iguanas, flamingos and incredibly vocal cockatoos make up the wildlife welcome party on Necker, among many other creatures you'll simply love to discover. Exclusive visits to Necker Island are run solely by Gumption and, trust us, you wouldn't want it any other way!
Coco Maya Restaurant – Excellent culinary indulgences are part and parcel of all Virgin Gorda yacht charter trips yet as glorious as the privately catered meals will be on your chosen yacht, you won't want to miss the chance to feast at Coco Maya. The absolute BEST restaurant on the island, Coco Maya offers a sublime cuisine that infuses plenty of Asian flavors into local specialties, creating unique tastes that'll rock your taste buds. A wonderful spot for a leisurely lunch, Coco Maya offers epic cocktails (try the rosemary sangria or lemon basil passion margarita for an unforgettable kick) and don't salivate past the seafood menu options and the generous sharing options that are perfect for group dinners when you simply can't decide what to try so you taste it all.
North Sound – this broad expanse of protected water is ideal for all of sorts of watersports – paddle boarding, kayaking, water skiing, kitesurfing, and snorkeling. Although jetskis and wave runners cannot be used in the BVI, this is the only place where you might find a couple for hire. If your yacht is not equipped with a fly board, you can get an intro. course here. Venture ashore for some great hiking trails or do a pub crawl at the handful of shoreside bars. A Virgin Gorda yacht charter allows you to explore the island's hidden secrets with ease and independence. The profusion of secluded anchorages means you'll find spots where only a few yachts drop the anchor at night – places like Savannah Bay and Mountain Point.
Take a look at a Virgin Gorda Yacht Charter Itinerary
Search for yachts available for a Virgin Gorda Yacht Charter