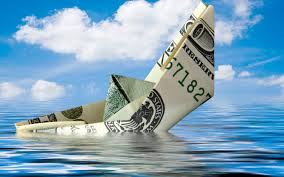 Although the inclusions on yacht charter prices vary according to a geographical destination and the types of yacht, most yacht charter prices fall into these three categories: All-inclusive yacht charter prices include the hire of the yacht, captain and crew; all meals beginning with lunch on the first day and ending with breakfast on the last day; snacks; open standard bar (champagnes, vintage wines, extraordinary brands and excessive consumption are additional), the use and instruction of all onboard watersports equipment (with the exception of scuba), cruising taxes, and port fees. Some yachts charge extra for cruising fees, and this will be specified in the pricing information given to you. Some charter yachts included scuba diving for certified divers; others charge a nominal fee. Typically, catamarans, sailing yachts, and a handful of motor yachts in the Virgin Islands operate under all-inclusive pricing.
All-inclusive yacht charter prices plus bar: All of the above rate information applies except that bar is additional; most yachts pass along this charge "at cost." Many sailing yachts in the lower Caribbean (from St. Martin to Grenada) operate under these terms.
MYBA Terms or Plus Expenses Yacht Charter Prices: The rate includes the hire of the yacht, the crew, and the yacht's insurance. The Charterer pays for all of the running expenses of the yacht "at cost". These expenses include the Charterer's food and beverage; consumables; fuel for the yacht, tenders, and watercraft; dockage; port fees; cruising taxes; communications; personal laundry; shoreside water and electricity; port agent fees if required; etc. Typically, these additional costs add 35% to the yacht charter fee on a motor yacht and 20-25% on a sailing yacht. The majority of power yachts, as well as sailing yachts based outside of the Caribbean, operate under these terms.What Is Not Included? Under all of the above terms, airfare, ground transfers, shoreside activities, and crew gratuity are additional. Depending upon location, a 10-20% gratuity is at your discretion.
Some charter yachts with all-inclusive prices are beginning to offer what we call a "half-board" option where you pay slightly less and have some of your meals ashore at your own expense. Is Half Board a Good Deal? We have an opinion - check it out.
FAQs About All-inclusive Prices
1. We don't drink much so can we get a reduced rate? The fact is that the mixers sometimes cost more than the liquor as in the coke costs more than the rum. Typically, there is no reduction.
2. Are there lower rates for kids? Some yachts offer specials for children - check some of them out here. In general, children pay full fare as the yachts have basic operating costs that they need to cover and having children onboard does not significantly reduce these operating costs.